2022 competitive award winners
Please note: All information and images on this page has been provided by those responsible for the nomination. If any information should be corrected, please email Bryan Roche, communications officer, at Bryan.Roche@maine.gov.
Maine Volunteer of the Year: Charlie Frizzle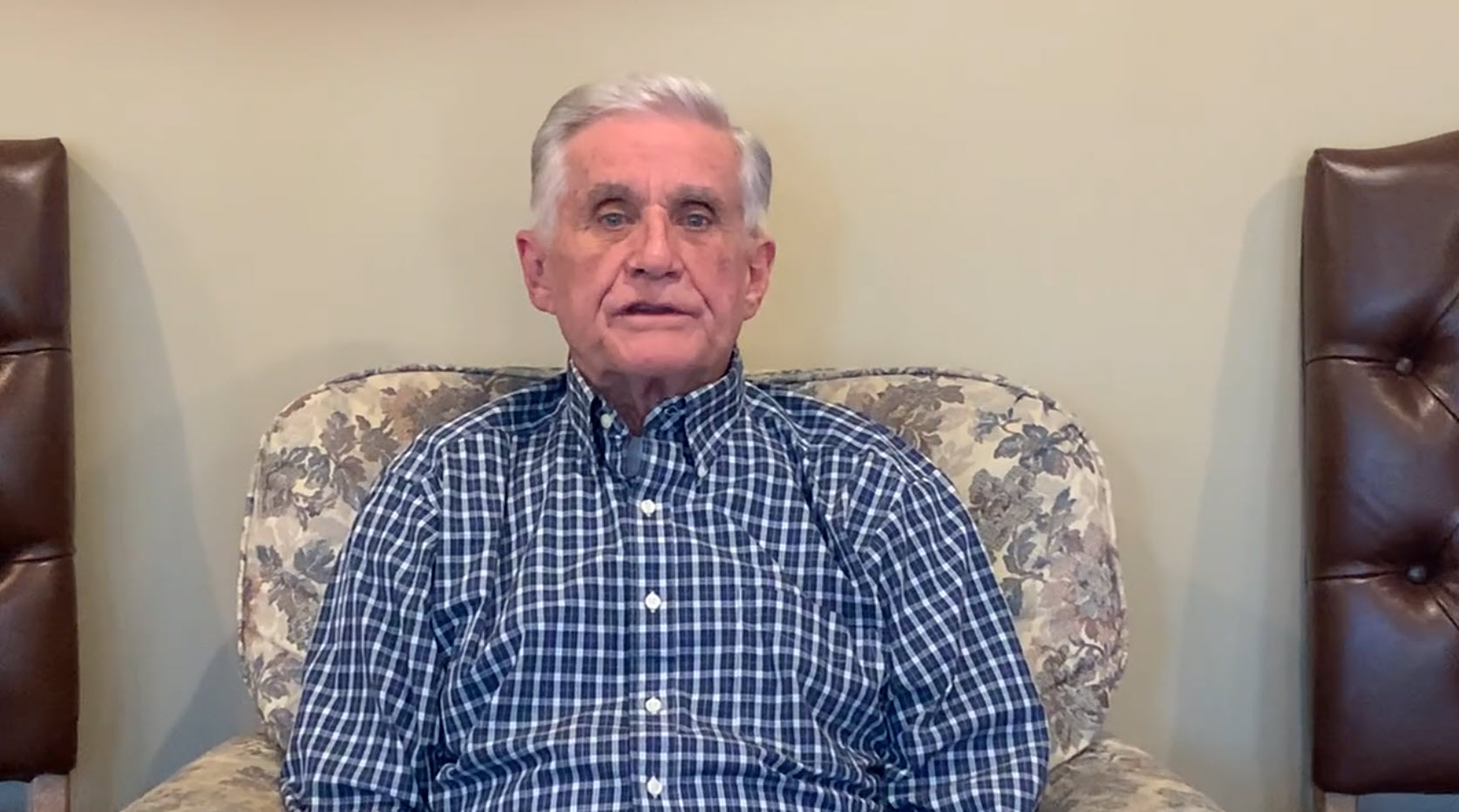 Organization: Independence Association
City: Brunswick
Nomination remarks
For more than 50 years, Independence Association (IA) has supported hundreds of children and adults with disabilities in attaining full and inclusive lives in their chosen Maine communities. Charlie Frizzle has served on our board for 23 of the past 25 years, as IA has grown from a $4M organization to one that exceeds $10M. He has served in every position possible including the critical roles of Secretary, Treasurer, and Secretary-Treasurer. His interpretation of our monthly financials has been a guiding light to me as Executive Director and to the board members. He even continued as a committee member at- large during one of his two off-term years.
Charlie brings to the board a breadth of knowledge, a level of pragmatism and a deep understanding of how a non-profit works most effectively. A small but significant example: to overcome a perennial challenge of providing reliable transportation for clients, Charlie suggested trading in older vehicles for newer, more reliable ones, then implementing an annual vehicle replacement plan. This saved over $30K in maintenance in the first year. Ongoing maintenance savings covered the replacement program, while allowing for stable, consistent, and reliable transportation for over 150 people. His leadership has had impact far beyond our local disability services. His recommendations led IA to organize a provider coalition to successfully defend the Person Centered Planning process that is the basis for individualized services in Maine.
He was also instrumental in freeing up the Executive Director's time to focus on state-level activism for increased rates to service providers in our industry. This led to the first-rate increase in over ten years. Through times of abundance to times of crisis, Charlie remains a stabilizing board member who puts everything into perspective. Charlie's leadership has had positive impact on services not just at IA but for all people
with intellectual and developmental disabilities in Maine.
Over the past two decades, Mid Coast-Parkview Health has grown into a dynamic family of MaineHealth services providers, addressing a full continuum of community needs. We have invested in one of the region's most modern hospitals, as well as in diverse medical groups, home health care services and senior services. Charlie's extraordinary volunteer leadership has been one of the driving forces behind our growth, spurring us to expand and adapt to make our community a better place!
Healthcare is increasingly complex and constantly evolving, and Charlie has had an enormous yet quiet impact. To set his contributions in context, let me first outline the significant time, effort and remarkable range of governance roles he has accepted since he first joined the Mid Coast Health Services Board in 1993. He has served 7 multi-year terms on that Board, two multi-year terms on the Mid Coast-Parkview Health Board, and at various times served on the following Board Committees: Executive, Human Resources, Finance, Planning, Performance Improvement and Development Committee. He also chaired our Ad hoc Building Committee! Charlie is a strategic thinker whose carefully considered, calm leadership and clear insight has garnered the respect and admiration of our staff, fellow board and board committee colleagues and the community alike. He asks important questions and takes time to listen. He makes sure everyone is included in the conversation, and returns with a thoughtful, patient and community- focused decision. Yet when it's time to take the helm, he steps up with gusto and determination.
As a community non-profit organization, we rely on the friendship, commitment, and involvement of volunteer leaders like Charlie to assist us in continuing the tradition of excellence in healthcare for our community and we cannot think of a more deserving recipient of this prestigious volunteer award.
During my 10-year tenure as the Town of Brunswick Director of Planning and Development (2007-2017), I had the pleasure of working with Charlie Frizzle as Planning Board Chair. Being on the Brunswick Planning Board, let alone Board Chair, is no easy task. The Board meets three times a month to review and act on development proposals and zoning ordinance amendments, as well as other special planning projects. I can count on one hand the number of meetings Charlie missed over the 10 years. His professionalism in chairing meetings, fairness and community knowledge is respected by all applicants that come before the Board. Charlie not only chairs the Planning Board but also chaired the Zoning Ordinance Rewrite Committee (ZORC), a 4-year endeavor to do a complete overhaul of the outdated Brunswick Zoning Ordinance. I served as the Project Lead with the Committee comprised of 3 Department staffers and 3 Planning Board members. We held well over 150 workshops and review meetings over the 4 years with many contentious moments. Charlie was extremely fair in deliberations, always taking the time to consider all comments received. He always made himself available for staff discussions between meetings, reviews of several draft ordinances as well as participating in what we called "pop-up community input sessions" during 2nd Friday Art Walks.
Charlie's Planning Board involvement didn't stop there. I could always count on him to jointly conduct new member orientations with myself and the Town Planner. In all the years I have worked with and served on Planning Boards, I can honestly say I have never met an individual so dedicated to serve their community as Charlie.
View below remarks from the ceremony on YouTube
Young Maine Volunteer of the Year: Charlie Austin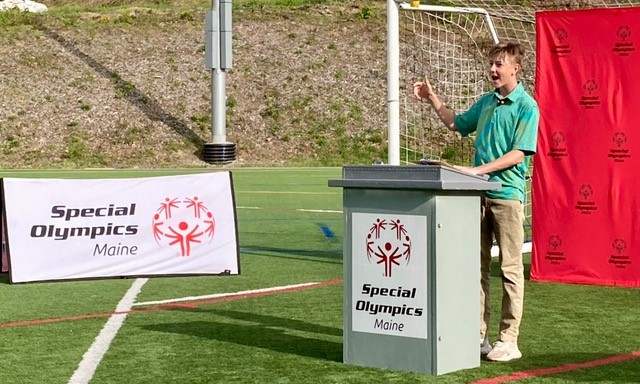 Organization: Special Olympics Maine
City: South Portland
Nomination remarks
Charlie Austin grew up a three season athlete. However, at age 12 a medical condition prevented him from continuing to play competitive sports. Therefore, Charlie channeled his love of sports into helping athletes of Special Olympics Maine (SOME). In the past 4 years, Charlie has accomplished much with the SOME organization including:
Helping SOME prepare proper outerwear for Winter Games Sugarloaf 2019
Participating in /completing Nationwide Unified Generation Youth Summit Youth Leadership Training Program
Being selected for and serving on Special Olympics Maine State-wide Unified Youth Council
Spearheading and funding the "Warrior" program for SOME athletes during the pandemic
Serving in the opening ceremony of SOME Summer Games 2021
Serving on the SOME Unified Golf program (including being a State golf medalist with his Unified partner) 2021
Donating 2,500.00 to Special Olympics Maine May 2020
Donating 10,000.00 to Special Olympics Maine April 2021
Securing and donating 500.00 Atlantic Federal Credit Union Grant to Unified Brunswick
First Maine Youth (along with Unified partner ) to be selected for US Youth Ambassador Special Olympics North America. He has been highly active with this 2 year volunteer internship.
Started a Unified Club for social inclusion at his High School.
Spearheading leadership team for Brunswick High to become a National Unified Champion School by meeting 10 standards of excellence.
Charlie encourages all youth to volunteer in any capacity they can.
View below remarks from the ceremony on YouTube
Outstanding Volunteer Team: Great Bay Services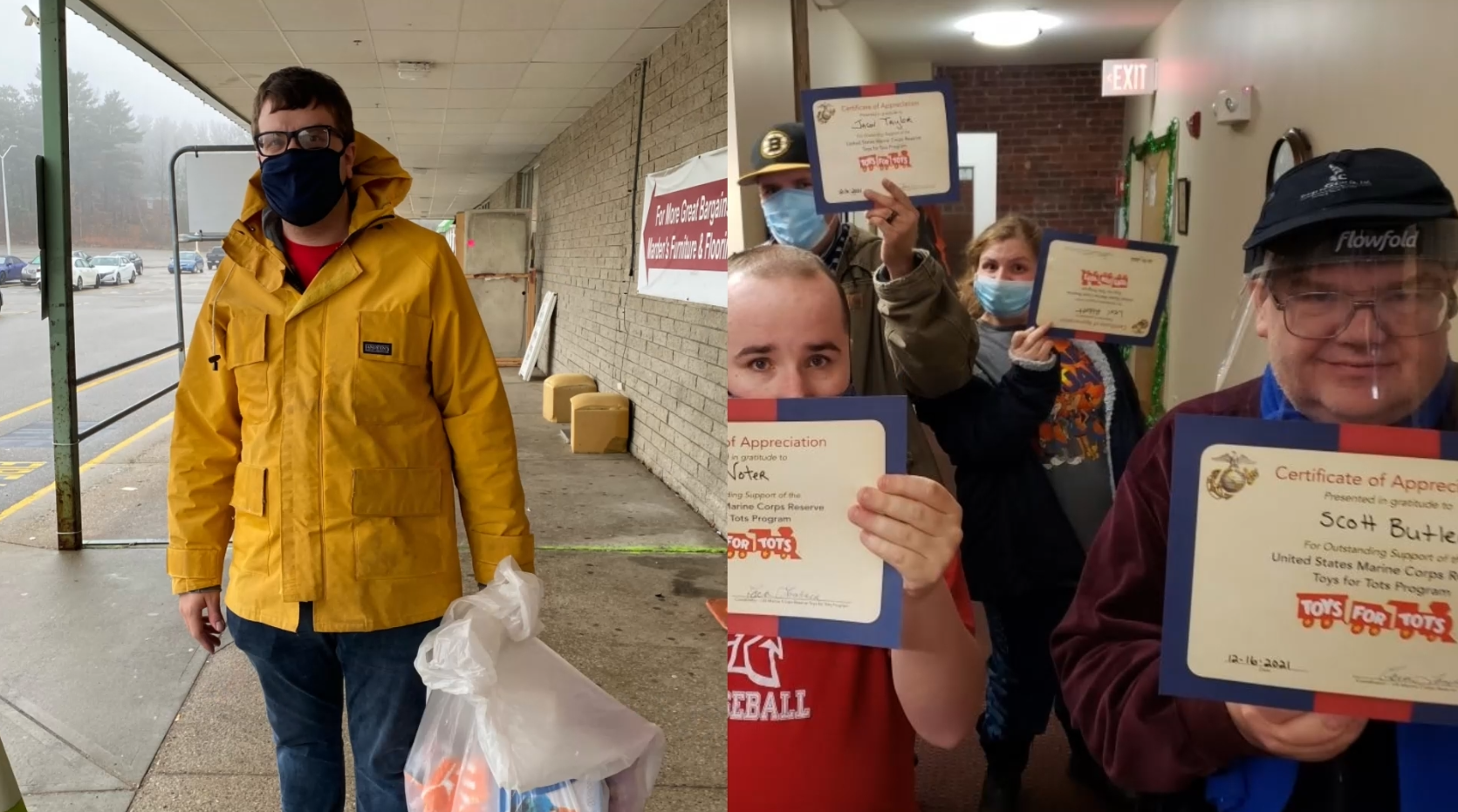 Project: Toys for Tots
City: Sanford
Nomination remarks
Members of the volunteer team of Great Bay Services have provided support to TOYS FOR TOTS SOUTHERN YORK COUNTY, MAINE twice. The 1st year, 2019, they came after our distribution, to help pack left over toys so the toys would be moved for storage in our warehouse. This involves packing and counting hundreds of toys to be saved for the following year.
During this past campaign, 2021, their help was invaluable. We place collection boxes throughout the community so that people can donate a toy/gift for Christmas. The first step is to place the boxes, then the boxes need to be checked and emptied regularly. Additionally, the toys need to be taken to a storage place and counted. The teams from Great Bay managed this independently with only minimal support from Toys for Tots. Toys for Tots Southern York County is managed by a small team of volunteers and there are many tasks to handle. Having these teams manage the boxes allowed the team volunteers to focus on other issues.
Toys for Tots Southern York County provides Christmas gifts to approximately 1400 children annually. We depend on volunteers to help with this task.
View below remarks from the ceremony on YouTube
Outstanding Volunteer Program: St. Andrews Auxiliary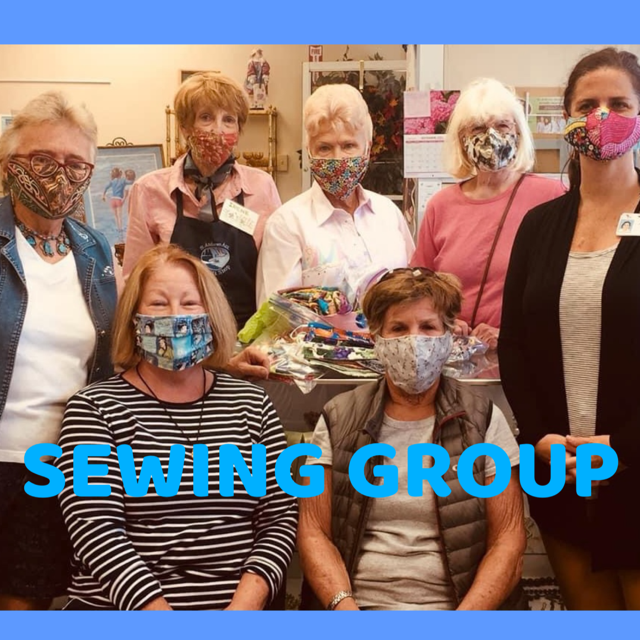 City: West Boothbay Harbor
Nomination remarks
The Boothbay region has a year-round population of 7,500 residents which swells to 25,000 in the summer. Starting as a hospital auxiliary in 1952, St. Andrews Auxiliary , an all-volunteer, 130-member organization, has a long record of community service.
Through our St. Andrews Auxiliary and Fran & Don Hale Scholarships, we have assisted area students seeking medical careers for a decade. This year we awarded $40,000 to 10 students. Last October we donated $57,188 for medical equipment and medical facility improvements at LincolnHealth's St Andrews Village and St. Andrews Campus. We have tried to combat the statewide nursing shortages by funding the Tufts Program, bringing doctors to Maine and the Central Maine Community College/LincolnHealth Nursing School.
Most of these programs are funded by proceeds from our All-Volunteer St. Andrews Auxiliary Thrift Shop. Thousands of area residents ease family budgets with bargain-priced clothing, household items, furniture and necessities. The Thrift Shop funds hand-made seasonal gifts and meals to patients in Long Term Care as well as healthcare workers. Our volunteers are trained to work in patient activities and greet patients/families entering health facilities.
Our Auxiliary Sewing Group created thousands of masks for school children throughout the COVID response in Lincoln County. From February- June of 2021, we volunteered over 600 hours at the LincolnHealth Boothbay Vaccination Clinic . As greeters, screeners and parking attendants, our volunteers were part of the LincolnHealth effort to vaccinate over 20,000 area residents.
View below remarks from the ceremony on YouTube