Registration is open!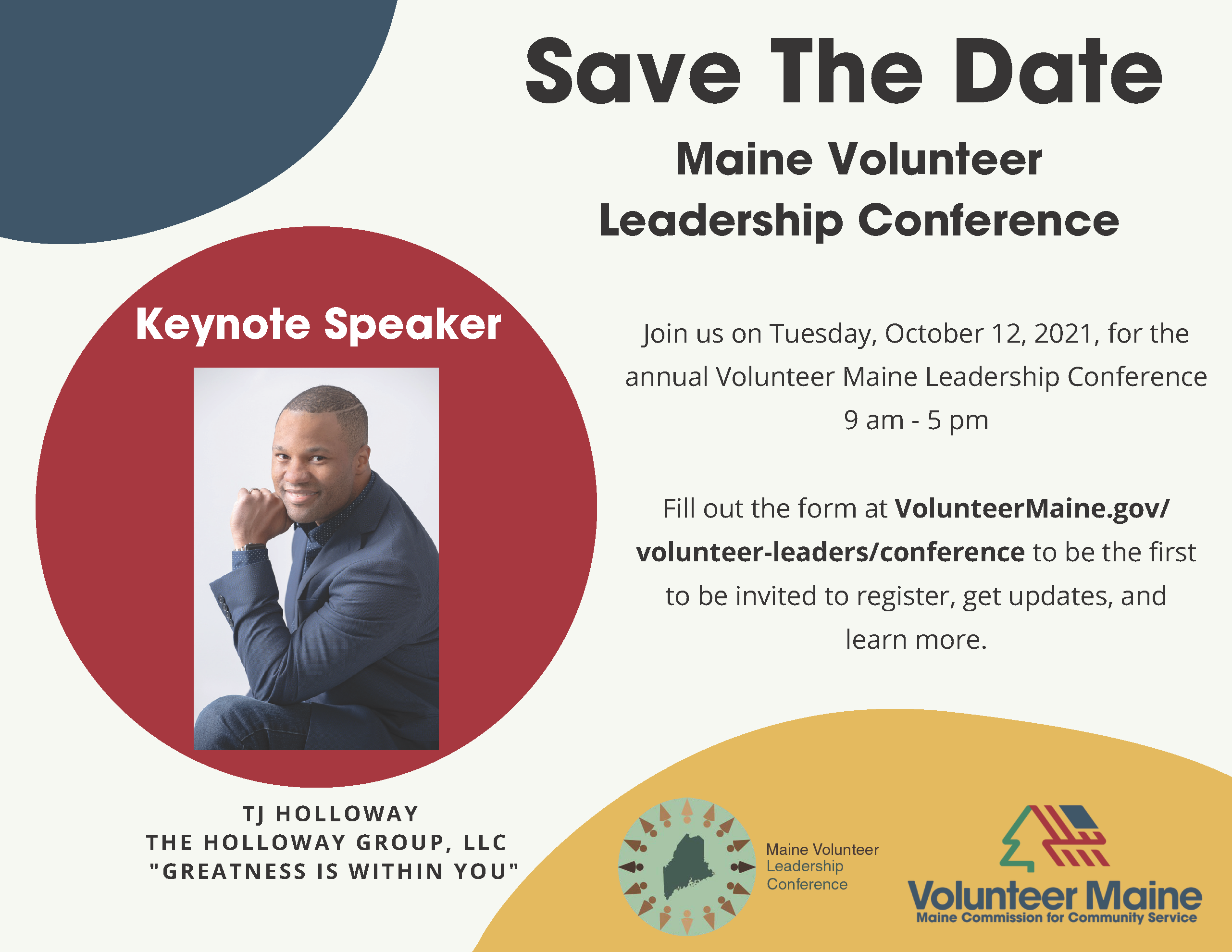 We can't wait for the 2021 conference! This year's event will be held virtually on Tues. Oct. 12. from 9 a.m. - 5 p.m.
This year, we are honored to have T.J. Holloway, President of The Holloway Group LLC, as our keynote speaker. Learn more about T.J. by visiting the presenters page and view details about they keynote on the sessions page.
Cost
Individual: $40
Watch party: $100

What is a watch party? Access more info here.
Registration deadline: Oct. 8 -- please use the link below to access the registration form.
Having problems with the registration form? We're here to help! Please email Kelsey Preecs at Kelsey.Preecs@maine.gov.
Sign up for priority information!
Use the secure online form at the bottom of the page to be the first to be invited to register, hear about speaker and session announcements, get general updates, and more.
About Maine Volunteer Leadership Conference
Since 1986, organizers of Maine community volunteer efforts have gathered to learn, network, and share thought-provoking discussions from regional and national leaders in the volunteer sector. 
The Maine Volunteer Leadership Conference (MVLC) is Maine's only statewide educational event focused on engaging citizens in volunteer service. Typically held in October, the conference annually attracts between 250 and 300 volunteer managers.