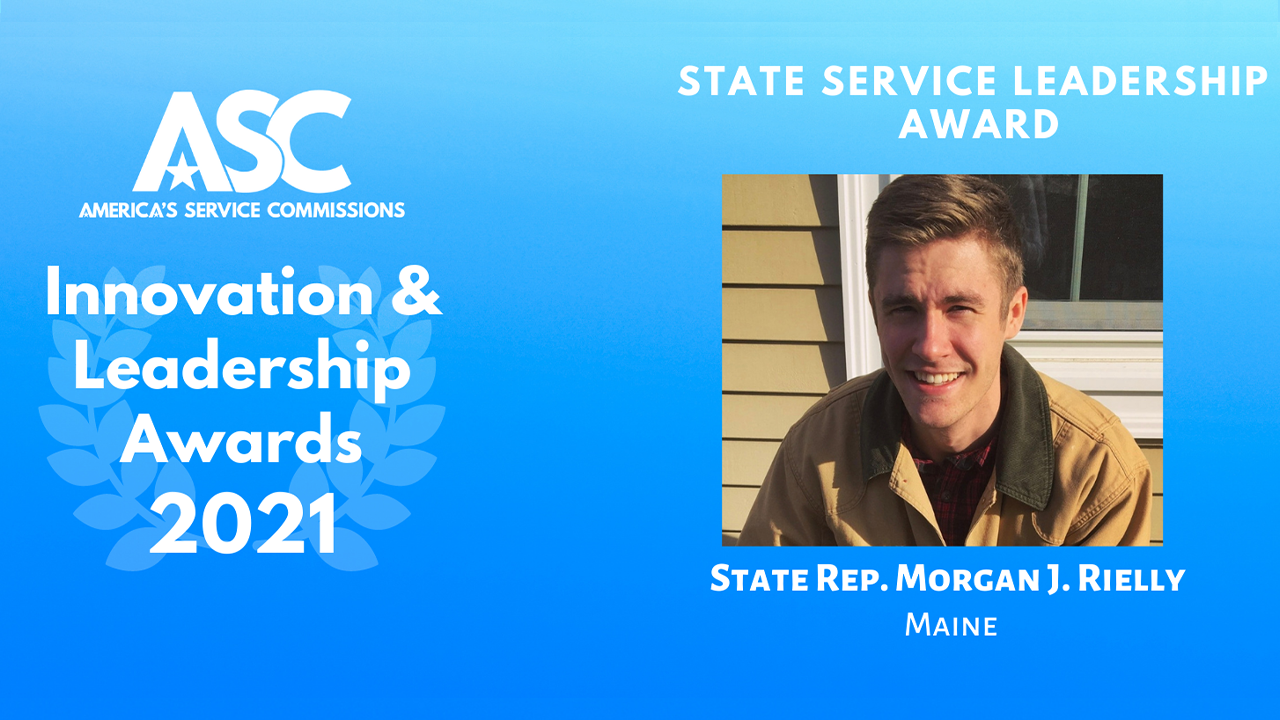 Congratulations to Rep. Morgan Reilly, who received the State Service Leadership Award from America's Service Commissions (ASC). The award was presented during the 2021 ASC Innovation and Leadership Awards on Sept. 14.
Rep. Reilly was honored with the award for his efforts to help champion the passage of LD 722, "Resolve, To Study the Establishment of the Maine Climate Corps," and LD 1010, "An Act To Establish the Maine Service Fellows Program."
Use the link below to access a press release with more information on the award.
Use the link below to access more information on our website about LD 722 and LD 1010.
Categories
Awards and Accolades
The Commission