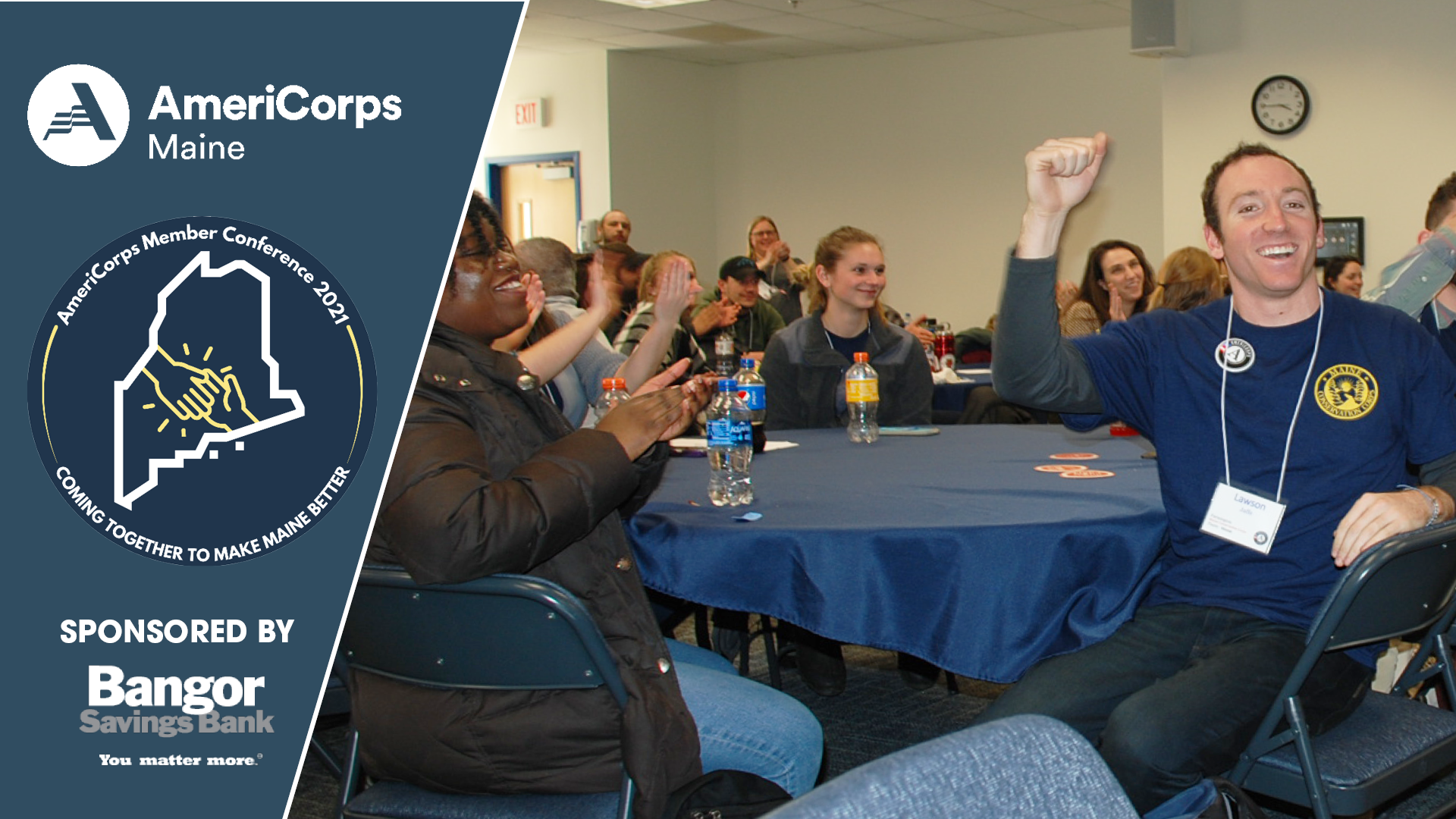 WHEN: Wednesday, March 31 8:30 a.m. - 4:30 p.m. The keynote speech will take place at 1:00 p.m. The keynote speaker is Shenna Bellows, Maine Secretary of State.  
WHERE: Virtual Event, Zoom (please respond to a contact person to state if your organization/outlet will be attending so a Zoom link can be shared securely) 
WHAT: "Coming Together to Make Maine Better," the 2021 Maine AmeriCorps Member Conference, is an annual opportunity for individuals who have dedicated a year of their lives to service in Maine to come together to learn from one another and to connect with each other. The conference, which is planned, organized and managed by current AmeriCorps members, provides important professional development opportunities for the members and offers skill-building workshops led by fellow AmeriCorps members, making it a true by-member, for-member experience.   
Hundreds of AmeriCorps members in Maine are dedicating their time and talents to address critical needs in Maine, such as education, conservation, public health, community resilience, and public safety. This conference is designed to hone and strengthen the skills needed to address the individual needs of Maine's communities. 
This year's theme, "Coming Together to Make Maine Better," represents the comradeship between members and their efforts to help Maine overcome the challenges presented to each of us this past year. With this year's conference being online, AmeriCorps members have strived to recreate the same inspiring and engaging event in a virtual setting. 
The conference will also feature recorded video greetings from all four members of Maine's congressional delegation. 
"Coming Together to Make Maine Better" is sponsored by Bangor Savings Bank. Logistical support is provided to AmeriCorps members by Volunteer Maine, the State Service Commission. 
###  
About  AmeriCorps 
AmeriCorps, a federal agency, brings people together to tackle the country's most pressing challenges, through national service and volunteering. AmeriCorps members and AmeriCorps Seniors volunteers serve with organizations dedicated to the improvement of communities. AmeriCorps helps make service to others a cornerstone of our national culture. Learn more at AmeriCorps.gov. 
About Volunteer Maine  
Volunteer Maine, the state service commission, builds capacity and sustainability in Maine's volunteer sector by funding service programs, developing volunteer managers and service-learning practitioners, raising awareness of the scope and the impact of the volunteer sector, and encouraging an ethic of service. On Oct. 16, 2019, the Maine Commission for Community Service adopted the public identity Volunteer Maine.  
Media contact
Bryan Roche, communications officer
Office: (207) 624-7836
Cell: (207) 446-3471
Email: Bryan.Roche@maine.gov
Additional media coverage
"Maine AmeriCorps holds 2021 Members Conference virtually" -- WABI TV 5 -- access story here