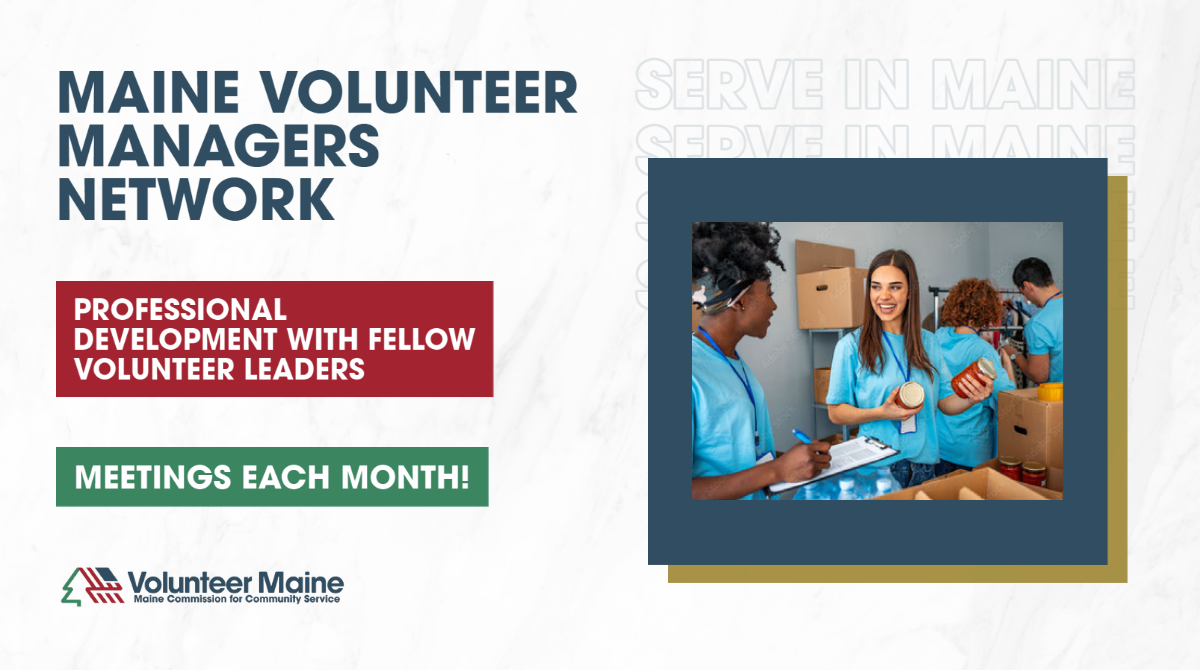 Volunteer Maine hosts monthly webinars for anyone who is interested in the work of volunteers, volunteer managers, or nonprofits!
Not only do we hope to provide quality professional development, but we encourage members to propose topics they would like to present on for the monthly meetings.
Standing meeting schedule
We meet every second Tuesday of the month at noon. If you have any questions, please contact Michael Ashmore via email at michael.ashmore@maine.gov.
To get on the mailing list and to receive the invite for the upcoming meetings, fill out the form below.