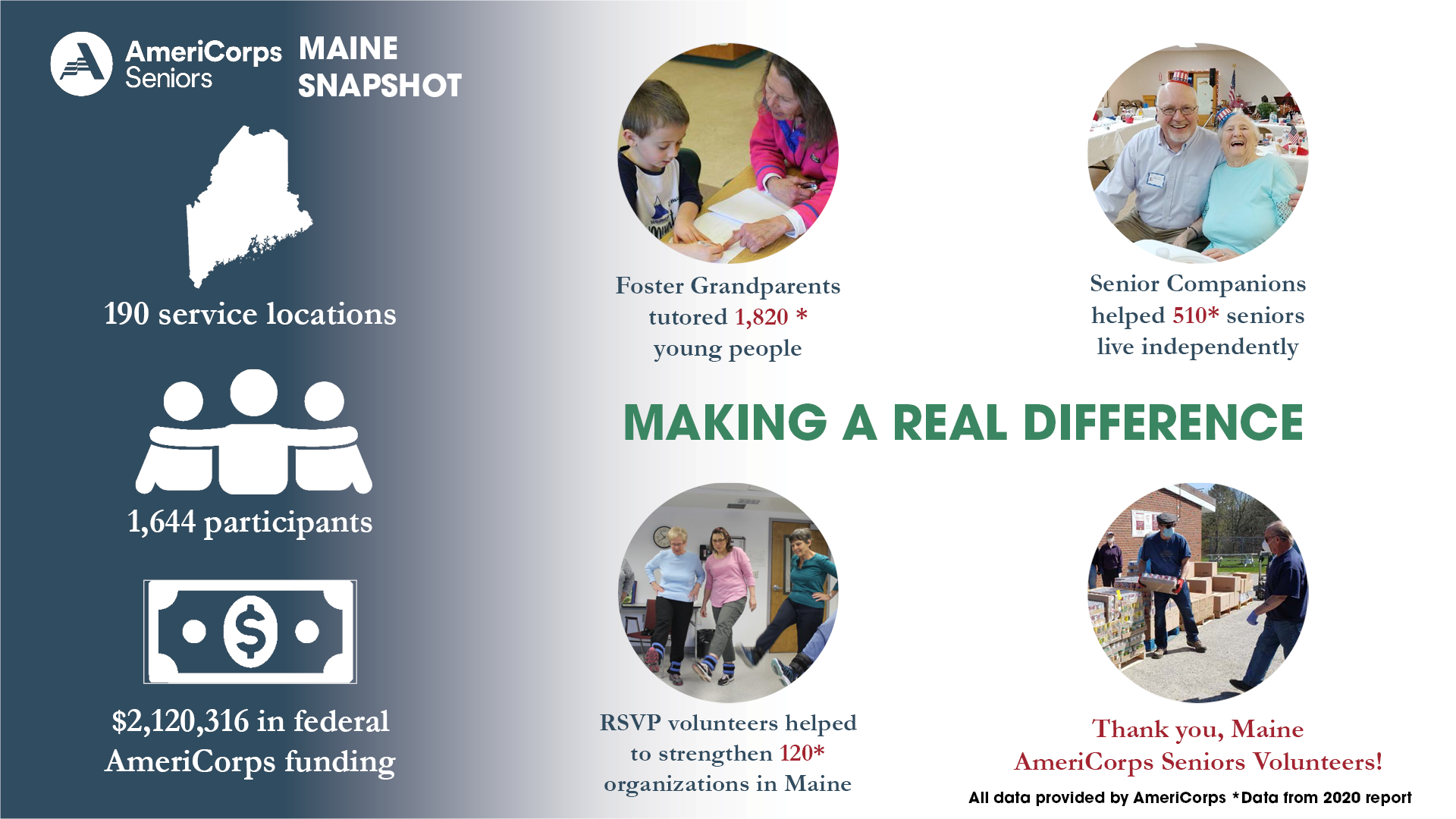 From May 9-15, Volunteer Maine celebrated the week formerly known as Senior Corps Week, a national celebration of service that had been hosted by the AmeriCorps federal office. With May also being Older Americans Month, Volunteer Maine celebrated its own Maine AmeriCorps Seniors week through content takeovers on our Facebook and Twitter accounts. This blog series will summarize the stories, facts and info shared during the week. Join us in honoring Maine's dedicated AmeriCorps Seniors volunteers! 
AmeriCorps Seniors volunteers truly make a difference in Maine. It goes without saying, the impact these volunteers make goes well beyond the stats below. However, it is our hope this data provide a snapshot of said impact.
By the numbers
190 service locations
1,644 participants
$2,120,316 in federal AmeriCorps funding to support programing
Foster Grandparents tutored 1,820* young people
Senior Companions helped 150* seniors live independently
-RSVP volunteers helped to strengthen 120* organizations in Maine
Thank you, Maine AmeriCorps Seniors volunteers!
(all data provided by AmeriCorps; * indicates data from previous year)