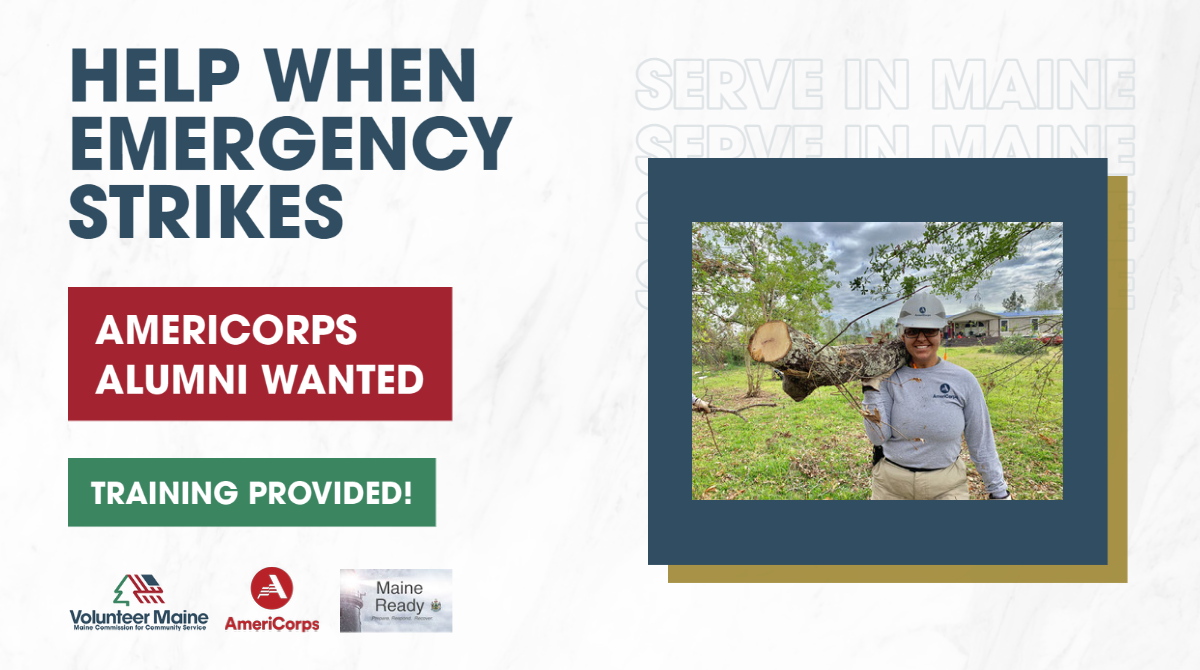 Are you one of the many AmeriCorps alumni in Maine? Are you interested in continuing to serve your community? You are needed!
Volunteer Maine is looking to coordinate AmeriCorps alumni to assist when emergency strikes. We will provide trainings and team building exercises so that volunteers can respond to anything, such as:
search and rescue
clearing debris after a flood, and
educating the community on disaster preparedness.
Sign up today and spread the word to other alumni!
Categories
AmeriCorps
Volunteer Opportunities