Looking to volunteer in a Maine community?
Search for community volunteer opportunities on Points of Light Engage. 
> Access Engage here
> Works best if you enter your zip code in the location field. Results of initial search can be narrowed using left menu options such as distance or issue area .
Disaster response volunteering - visit Maine Ready
Looking for volunteers in Maine?
Volunteer Maine relies on Engage for community volunteer opportunities because it adds information from United Way sites, Volunteer Match, and other platforms. It is a one-stop for people looking to become active as volunteers.
Maine volunteer snapshots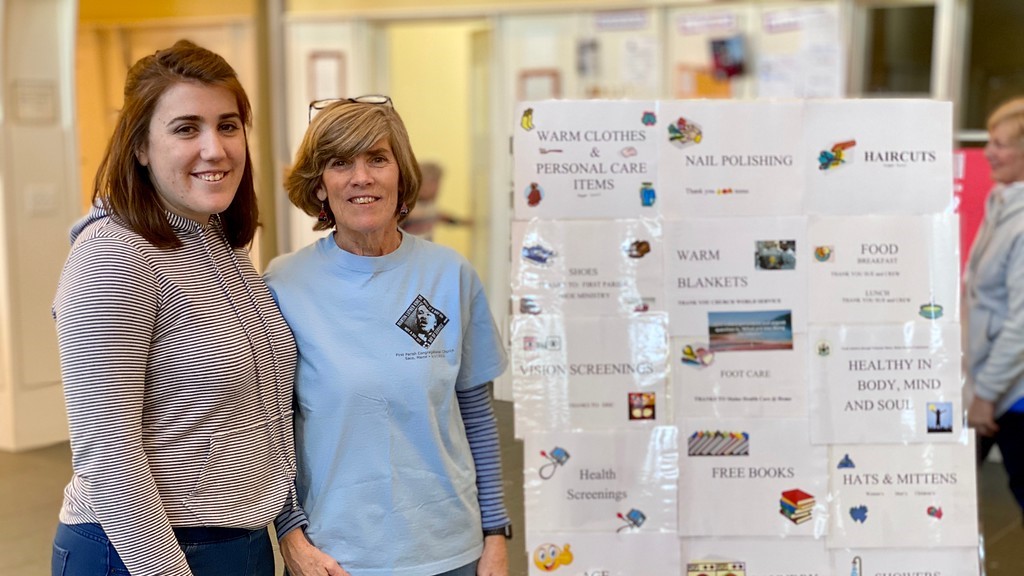 Left to right: Heather and Kris Galasyn pose for a photo inside the First Parish Church in Saco next to an information board that includes details on services available during the First Parish 2020 MLK Day of Service activity.