A Change Management Process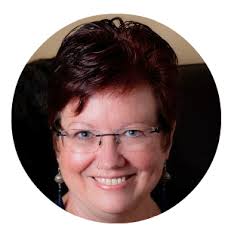 Michelle Surdoval says she's one of Service Enterprise's biggest cheerleaders, but in the beginning she was the "most grumbly" about the program. Michelle's organization, the York Community Service Association, participated in the 2016 Southern Maine Service Enterprise training cohort.
"Service Enterprise is an organizational change model that uses volunteerism as a point of entry-but it's applicable to all aspects of your company", says Michelle. The initiative supports organizations to leverage highly-skilled volunteers to expand the organization's capacity.
In addition to the expected benefits - better recruiting and engagement of skill-based volunteers - Michelle reports the Service Enterprise process was valuable professional development for her whole team. They developed a common language and shared understanding of change management concepts. Plus it helped them operate as a team more effectively, supporting each other while they provide critical services to those in need in York County.
Service Enterprise is a program of Points of Light, a national organization dedicated to volunteerism and community service. Nationally, organizations of all sizes and budgets have become certified "Service Enterprises."
However, Michelle pointed out "It's equally important for small non-profits. When everyone is just working hard to provide services, you don't think about the systemic, you are just putting out fires…Service Enterprise will help the staff support each other."
Service Enterprise is the ability of a not-for-profit organization to look at internal staff capacity in a new way and leverage skilled volunteers to expand that capacity to achieve mission. 
Watch what Barbara Averill, Executive Director of Literacy Volunteers, has to say about her experience with Service Enterprise at her organization: