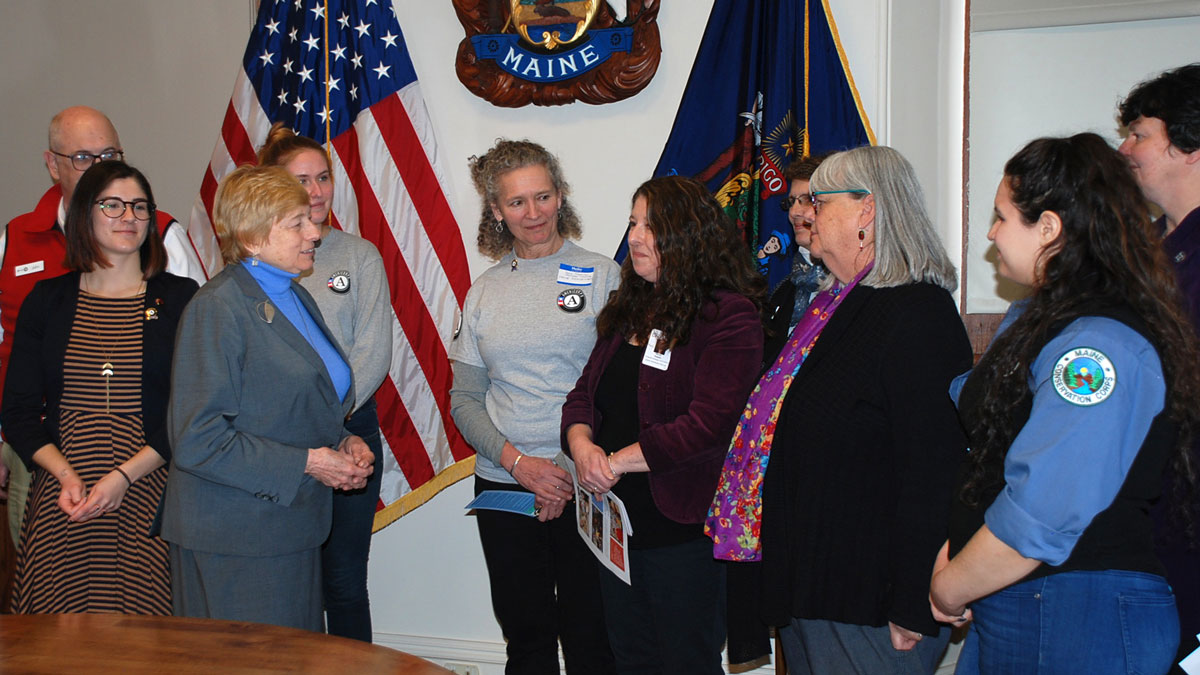 2023 event details
Date: TBD
Time: TBD
About National Service Recognition day
National Service Recognition Day in Maine demonstrates to members of the State Legislature the transformative impact of AmeriCorps and AmeriCorps Seniors programs.
Typically held in the spring, program representatives come together in the Hall of Flags ready to share with Legislatures stories of service and success from each of Maine's 16 counties.
For members of the Legislature, the event is an opportunity to express appreciation to the volunteers that work to make the communities you represent vibrant and productive.