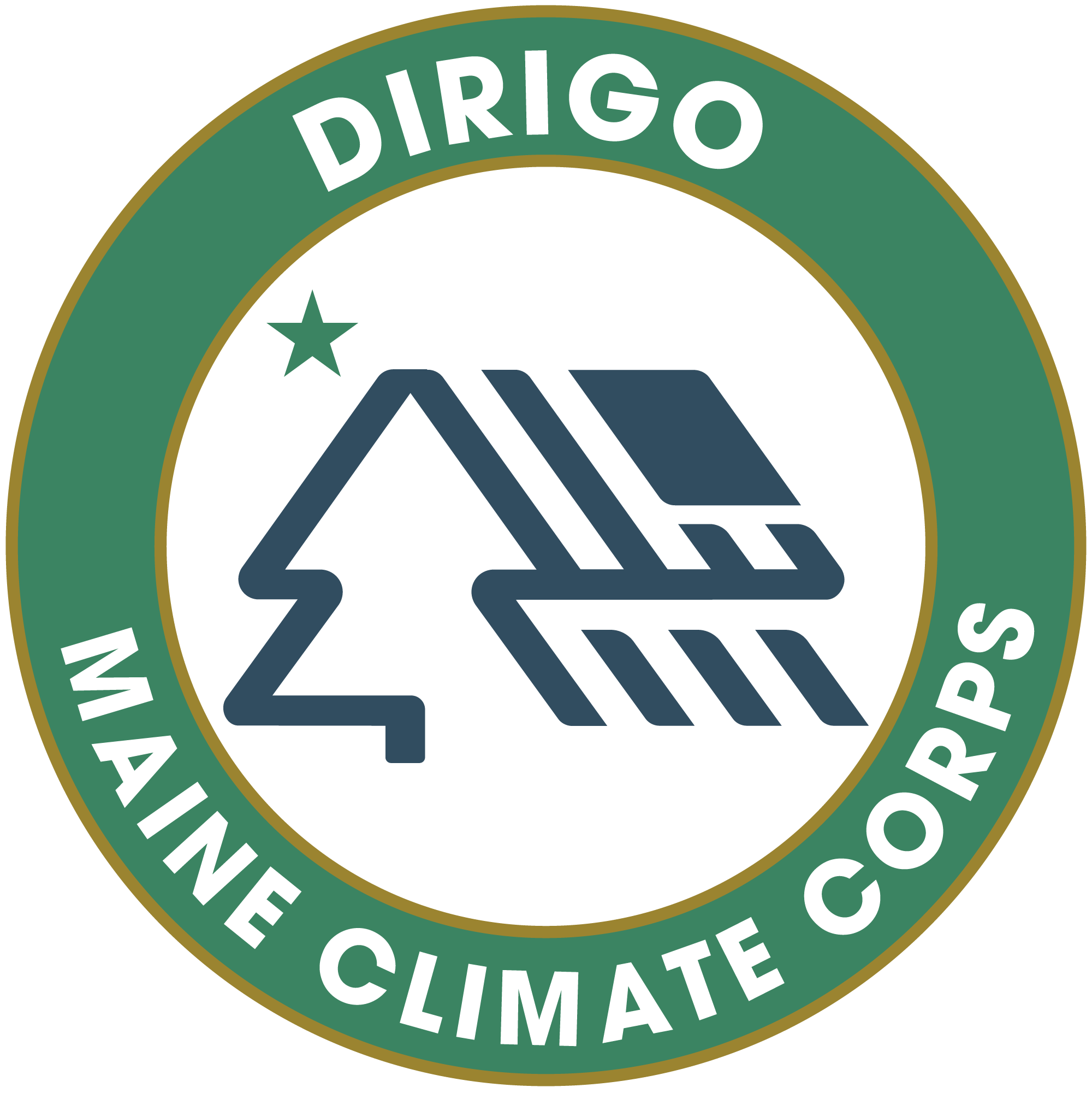 The Maine Climate Corps is a strategy to meet the ambitious goals in Maine Won't Wait. Volunteering and service is a defining characteristic of Maine communities, and climate action to date has been championed by countless volunteers. 
The Maine Climate Corps is an opportunity for more Mainers to intensely focus on helping the state achieve its climate goals, while also strengthening community resiliency, and offering participants opportunities for personal and professional growth.
Why serve? 
Take action and address local issues now.
Make a tangible difference for the future.
Gain professional experience, access training, and grow your network.
Earn benefits to support your service term.
What do Climate Corps members do?

Maine Climate Corps programs take action in 8 areas: 

coastal zone
transportation
energy 
housing 
land and freshwater preservation 
community resilience 
education 
public health

What Climate Corps programs have service positions? 

Maine Conservation Corps AmeriCorps Program: Maine Conservation Corps (MCC) strives to create equal access, understanding, and admiration of the natural world among participants and the public through service and community engagement, while cultivating the next generation of conservation stewards.  As part of the Maine Department of Agriculture, Conservation & Forestry, the MCC's four-fold mission is to: accomplish conservation projects, create conservation employment, provide conservation education, and engage conservation volunteers. Members serve by choosing one-of-two paths: as an environmental steward or as a field team member.

AmeriCorps Resilience Corps: The AmeriCorps Resilience Corps supports local government agencies, nonprofit agencies and regional cohorts in the Greater Portland area in their recovery from the COVID-19 pandemic and planning efforts towards regional resilience. Fourteen Corps Members assist projects related to regional, community, or organizational resilience and help to accelerate civic innovation, climate action, racial equity, and digital equity for all Mainers. Sponsored by the Greater Portland Council of Governments, the Resilience Corps adds new capacity in local governments to adapt and proactively respond to both short-term and long-term challenges to economic, social, and environmental systems throughout the region.

Access AmeriCorps Resilience Corps information

Downeast Community Partners Climate Corps
Primary Contact: Dale Basher
Location: 248 Bucksport Road, Ellsworth ME 04605
Phone: 207-664-2424
Email: dcp@dcpcap.org

Counties Served: Hancock and Washington

Downeast Community Partners (DCP), the Community Action Agency serving residents from Ellsworth to Calais, operates the first state-funded Climate Corps program. Its 4 full-time Climate Corps members conduct energy audits of Weatherization Assistance Program clients' homes, provide energy efficiency education to community residents, and analyze data from homes audited and weatherized.

Members also receive extensive training in weatherization and have the opportunity to earn Building Performance Institute credentials that can lead to careers in the growing green buildings sector. Members earn a living allowance equivalent to $18 an hour and are eligible for a $1,000 end of term award upon successful completion of the program. 

To learn more about this program, contact DCP at volunteering@dcpcap.org or through their website.

Find more service positions on ServiceYear 

See all Maine Climate Corps Network programs Here

Questions?

Contact the Maine Climate Corps Coordinator

Kirsten Brewer
Phone: (207) 624-7792
Email: Kirsten.Brewer@maine.gov