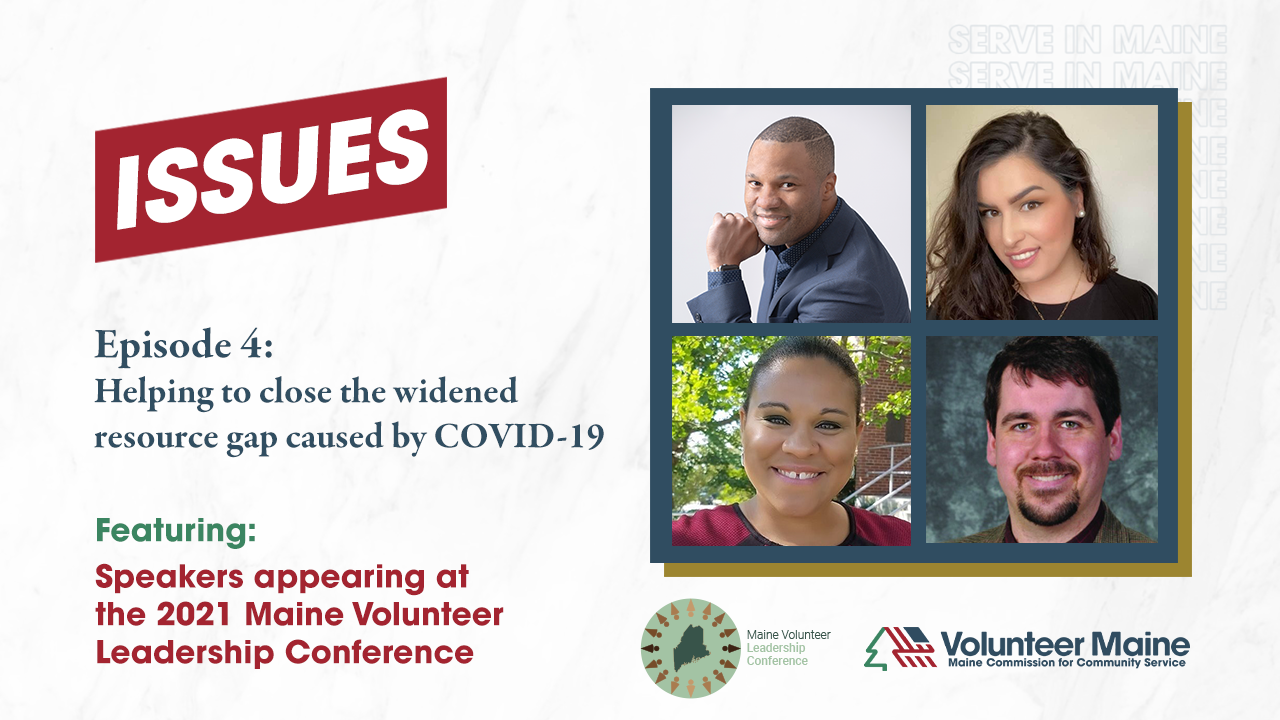 Building off the discussion around the COVID-19 impact on Maine volunteerism survey, this month's episode of "Issues" centers around strategies to help volunteer leaders close the resource gap widened by the pandemic. Four presenters appearing at the 2021 Maine Volunteer Leadership Conference, to be held Oct. 12, discuss the resource gap and preview their respective sessions.
Interested in attending this year's conference? Gain the skills to help build a stronger Maine through volunteerism! Access more info and registration on our website -- click here.
Guests include, in order of appearance: 
Keynote speaker T.J. Holloway, President, The Holloway Group LLC
Alina Wright, Individual Assistance Officer at the Maine Emergency Management Agency (MEMA)
Margaret Brownlee, Diversity, Equity and Inclusion Officer at the Maine College of Art and Design
Jared McCannell, Certified Volunteer Administrator and of Penobscot Bay Language School
"Issues" is a new monthly series, produced by Volunteer Maine, that explores through conversation how Maine volunteers and National Service members are tackling some of the most important issues facing the state.
Watch the full episode below
Watch the individual interviews below
T.J. Holloway
Alina Wright
Margaret Brownlee
Jared McCannell
Categories
Training and Professional Development
Video
Volunteer Leadership