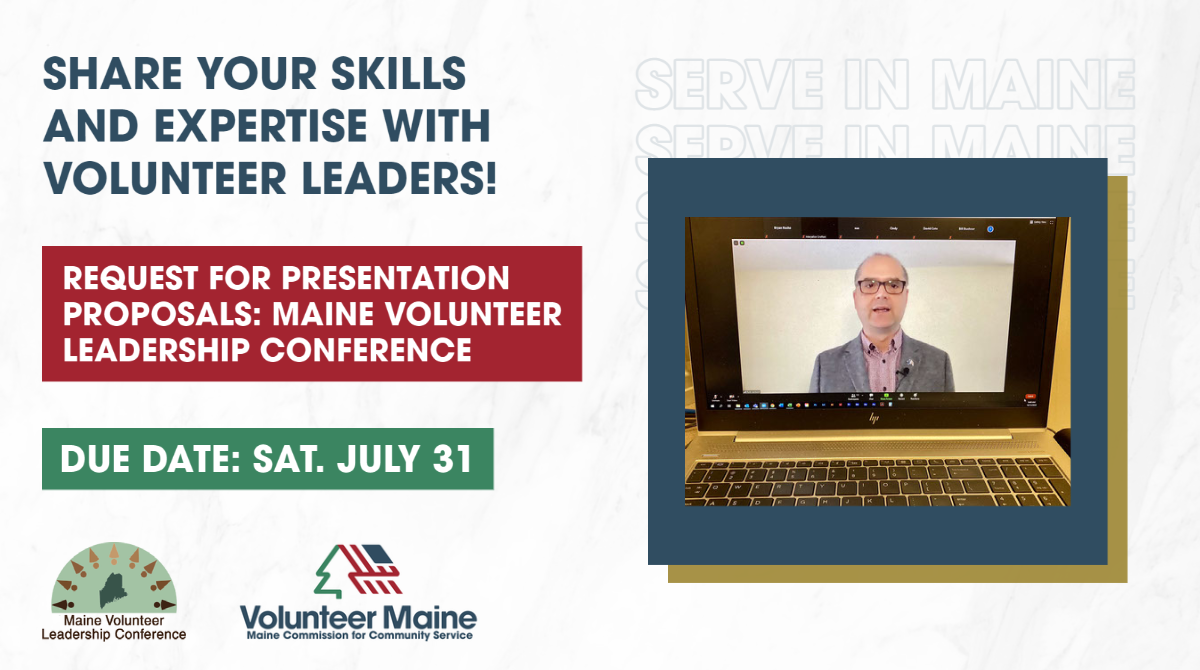 DUE DATE: Sat. July 31, 2021
Do you have a skill or expertise that volunteer leaders could use to the benefit of their respective communities? The planning committee is now accepting proposals for the 2021 Maine Volunteer Leadership Conference. Your knowledge can empower volunteer leaders to make real, lasting change!
Ready to submit your proposal? Use the link below to access the proposal form. This year's conference will take place virtually on Tues., Oct. 12, 2021.
Categories
Training and Professional Development
Volunteer Leadership