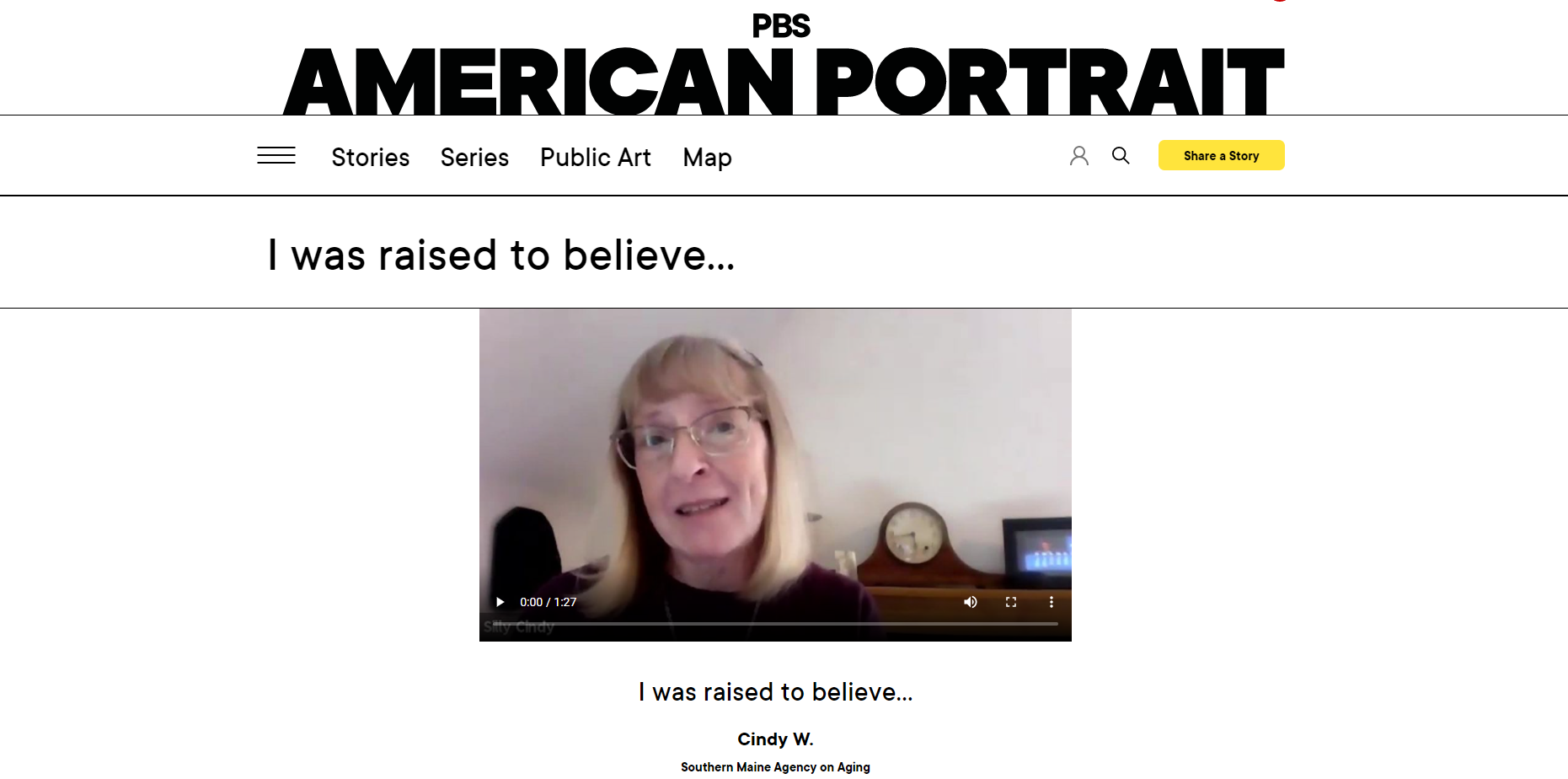 Back in November 2020, Volunteer Maine was contacted by a producer of PBS American Portrait, a national storytelling project, in the hopes of connecting with Maine volunteers who may have a good story to contribute to the project.
Luckily, we know a few folks who fit the description. And we're more than excited to help share the stories of Maine's volunteers with a national audience.
A description of the project from the American Portrait website:
PBS American Portrait is an ongoing, evolving initiative that asks you, and people all over the country, to submit your individual stories by responding to one of a number of thought provoking prompts. Whether it's joy or sorrow, triumph or hardship, family traditions you've followed for decades or just the chaos of the morning school run, we want to put together a picture of life as it's really lived, today. It's a chance for you to give us a glimpse into your life, and a chance for you to be heard.
View a list of video submissions below, and utilize each link to view a story on the PBS American Portrait website.
View stories
Categories
Awards and Accolades
Service Stories
Video
Volunteer Leadership