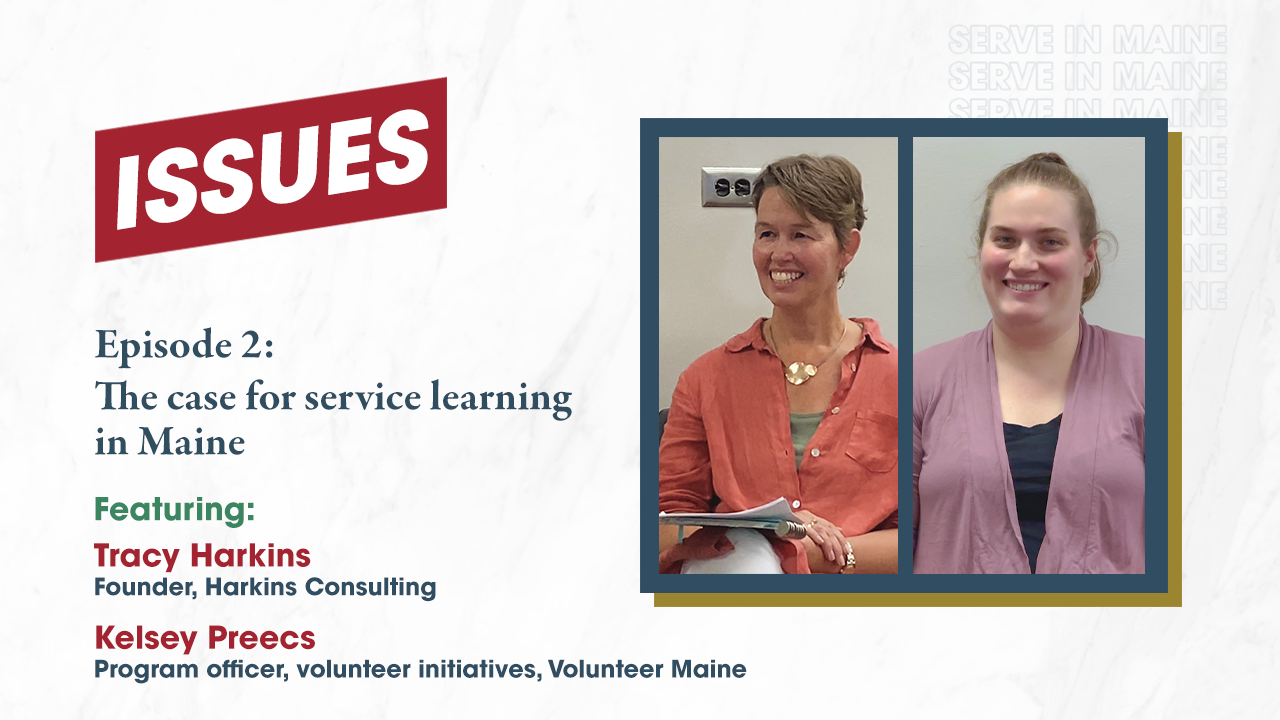 How can the approach of service learning help to improve civic engagement among Maine's youth? Tracy Harkins, founder of Harkins Consulting, and Kelsey Preecs, program officer for volunteer initiatives at Volunteer Maine, share their thoughts in the second episode of "Issues."
Plus, Tracy and Kelsey share some details on upcoming trainings to help community organizations understand and adopt service learning practices -- all made possible thanks to the Mott Foundation, the Maine Masonic Charitable Foundation and the AmeriCorps Volunteer Generation Fund.
Contact Kelsey for more information on upcoming service learning training opportunities:
"Issues" is a new monthly series, produced by Volunteer Maine, that explores through conversation how Maine volunteers and National Service members are tackling some of the most important issues facing the state.
Links mentioned in the episode
Coalition for Service-Learning -- access here
Watch "Toward an Ideal State: Every Citizen Inspired and Eager to Serve" on YouTube (discussion on National Commission on Military, National, and Public Service Inspire to Serve report) -- access here
View episode 2 below
Categories
Training and Professional Development
Video
Volunteer Leadership