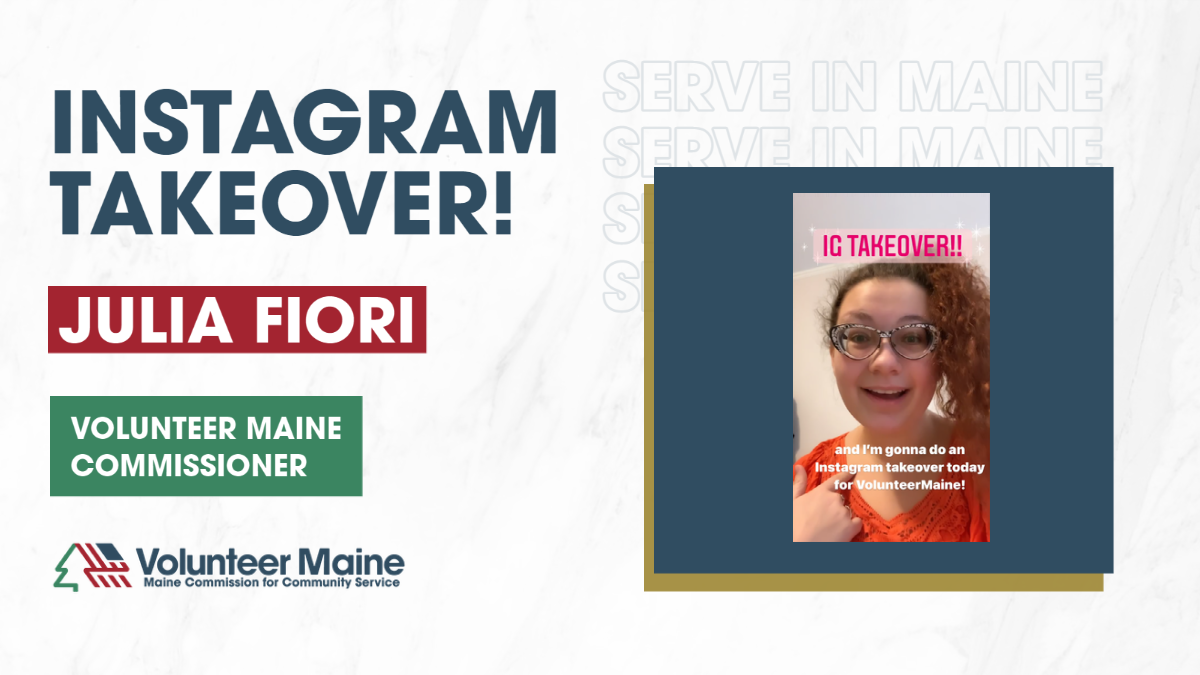 Julia Fiori, Volunteer Maine Commissioner and a student at Bowdoin College, was given the keys to our Instagram account for our first Commissioner takeover.
For those who may be asking themselves, "what is an Instagram takeover?" No, the account hasn't been hacked! It means, for one day, we let someone outside of our staff team take control of the account as a way to share new ideas and perspectives around service and volunteerism in Maine.
Check out the replay to learn why Julia, a student at Bowdoin College, serves her community, how you can get involved, and about her brother's experience serving in AmeriCorps with LearningWorks Aim High AmeriCorps. Access the video below.
P.S. Follow our Instagram account, if you don't do so already!
Categories
AmeriCorps
Service Stories
The Commission
Video
Volunteer Opportunities
Volunteer Tips