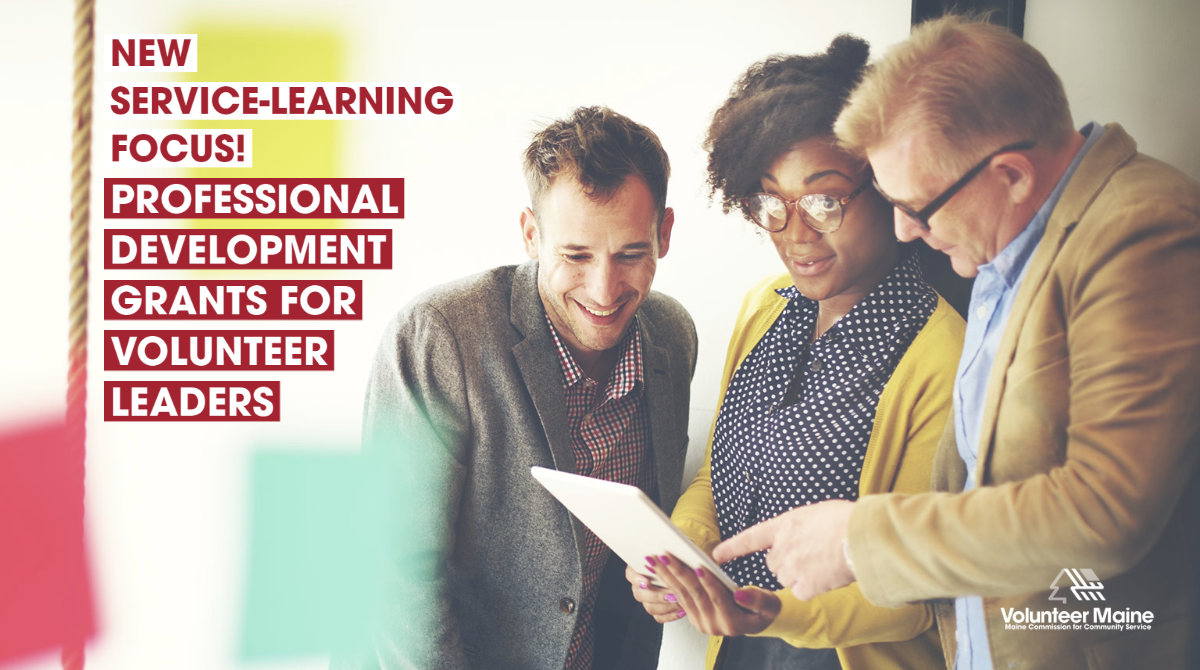 If you are someone who engages with citizens as volunteers in Maine communities, we want to make sure you are aware of an opportunity to apply for available funds to support your professional development. However, the time to act is now!
Volunteer Maine, the state service commission, supports professional development of managers of volunteers by awarding funds to cost-share their educational or training activities.
Examples of supported activities are online courses, educational conferences, seminars, workshops, or preparation for professional certifications that relate to:
the Competencies for Managers of Volunteers or
(NEW!) introducing service learning practices within a youth program or classroom setting.
Under a cost-share award, recipients must cover at least 25% of the expenses. The maximum award is $750.
Review eligibility information and access the application on our website by using the link below. For questions, please email Michael Ashmore at Michael.Ashmore@Maine.gov.
Remember: Applications are due this Friday by 5 p.m.
Know someone else who would be interested? Please help us spread the word by sharing this webpage!
Categories
Training and Professional Development
Volunteer Leadership