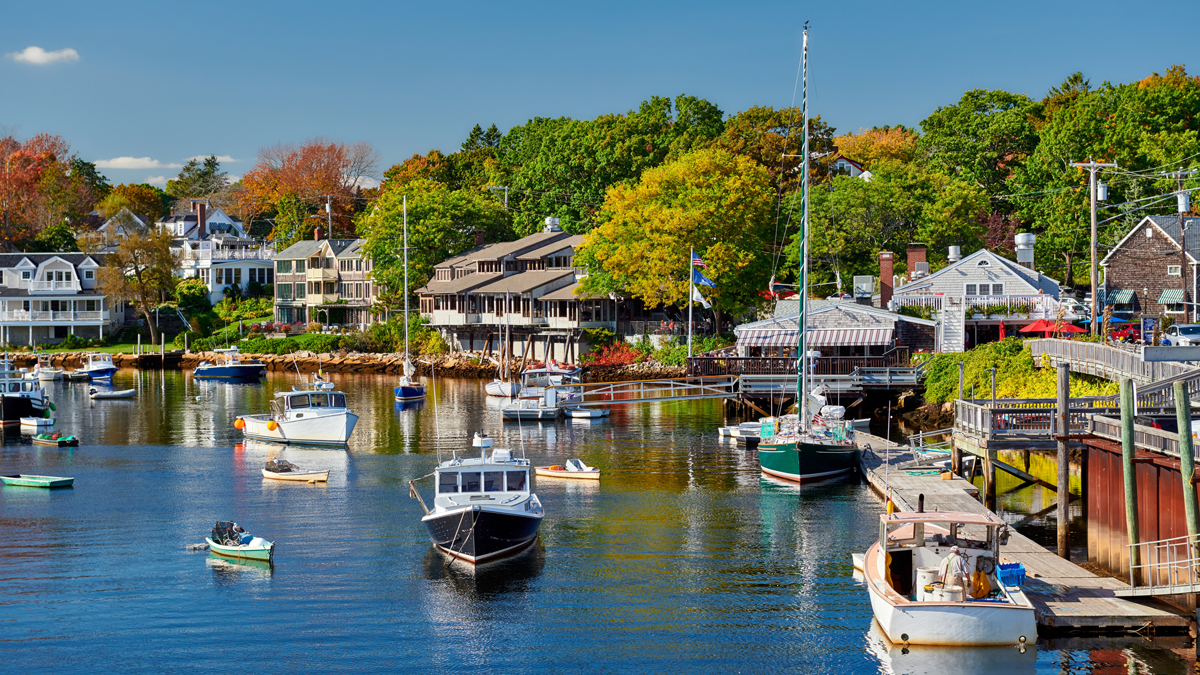 The Maine Climate Corps is a strategy to help us meet our ambitious goals in Maine Won't Wait. Volunteering and service is a defining characteristic of Maine communities, and climate action to date has been championed by countless volunteers. 
The Climate Corps will provide an opportunity for more Mainers to intensely focus on helping Maine reach our climate goals, while also strengthening community resiliency and offering participants opportunities for personal and professional growth.  
Why use service as the strategy? 
Volunteer human resources to address local issues
Experience and support for the participants who serve
Increased community resilience as a result of the personal and institutional relationships that develop through service projects
Maine Climate Corps is a set of programs that places individuals in Maine communities to carry out projects in response to climate change. Together, the Climate Corps programs will contribute to the goals of "Maine Won't Wait", the State's official climate action plan. 

Climate Corps members may participate in common trainings to prepare them both for service and future careers. Volunteer Maine provides funding, program development assistance, and coordination for the Maine Climate Corps programs. 

What do Climate Corps members do?

The mission of the Climate Corps is to mobilize individuals to take action through formal volunteering and hands-on service. The aim? Move climate action strategies forward in Maine. Members are not exclusively focused on research, learning, or training.

The service activity may be in one of eight focus areas: 

coastal zone
transportation
energy
housing
land and freshwater preservation
community resilience
education
public health

As defined in Volunteer Maine's January 2022 report to the legislature, 11 priority focus areas are: 

community resilience planning
energy education and outreach
"lead by example"
home energy conservation and management
emergency management community assistance
healthy soils and regenerative agriculture outreach and education
local foods program
community solar projects
invasive species monitoring and management
shoreline monitoring and stabilization
green schools

Where are Maine Climate Corps programs?

Downeast Community Partners (DCP), the Community Action Agency serving residents from Ellsworth to Calais, operates the first state-funded Climate Corps program. Its four full-time Climate Corps members conduct energy audits of Weatherization Assistance Program clients' homes, provide energy efficiency education to community residents, and analyze data from homes audited and weatherized.

Members also receive extensive training in weatherization and have the opportunity to earn Building Performance Institute credentials that can lead to careers in the growing green buildings sector. Members earn a living allowance equivalent to $18 an hour and are eligible for a $1,000 end of term award upon successful completion of the program. 

To learn more about their program, contact DCP at volunteering@dcpcap.org or through their website -- access here.

How can my organization start a Climate Corps program? 

The 130th Maine State Legislature allocated funding for a new Maine Climate Corps program. This funding prioritizes the focus areas of energy education and outreach along with home energy conservation management. The primary funding source for other Climate Corps focus areas is Volunteer Maine's existing AmeriCorps grant competitions. 

Non-profits, government agencies, faith-based organizations, educational institutions, and labor groups are all eligible to apply to sponsor a Climate Corps program (For-profit groups are not eligible to sponsor, though they may partner with the program by offering training or providing other resources). A sponsoring organization receives a grant from Volunteer Maine to partially support their program. 

The sponsor, in collaboration with like-minded community groups, develops the service model, recruits and manages members, offers training and member development opportunities, and reports back to Volunteer Maine on deliverables.  

What if my organization needs just "one" Climate Corps member? 

Be in touch with our office! While we do not currently assign single placement members, we may be able to refer you to existing programs in Maine that do. Additionally, we can help you network with like-minded organizations that may be interested in forming a coalition to stand up a full program in Maine to support your needs. Our office also provides training and support to help organizations develop their essential volunteer business practices, the foundation to any service corps program. 

Resources

Existing programs engaged in climate action

Maine Conservation Corps AmeriCorps Program: Maine Conservation Corps (MCC) strives to create equal access, understanding, and admiration of the natural world among participants and the public through service and community engagement, while cultivating the next generation of conservation stewards.  As part of the Maine Department of Agriculture, Conservation & Forestry, the MCC's four-fold mission is to: accomplish conservation projects, create conservation employment, provide conservation education, and engage conservation volunteers. Members serve by choosing one-of-two paths: as an environmental steward or as a field team member. Access more information by using the link below to visit MCC's webpage.

View Maine Conservation Corps website

AmeriCorps Resilience Corps: The AmeriCorps Resilience Corps supports local government agencies, nonprofit agencies and regional cohorts in the Greater Portland area in their recovery from the COVID-19 pandemic and planning efforts towards regional resilience. Fourteen Corps Members assist projects related to regional, community, or organizational resilience and help to accelerate civic innovation, climate action, racial equity, and digital equity for all Mainers. Sponsored by the Greater Portland Council of Governments, the Resilience Corps adds new capacity in local governments to adapt and proactively respond to both short-term and long-term challenges to economic, social, and environmental systems throughout the region. Use the link below to access more information about the Resilience Corps.

Access Resilience Corps web page

Excellence and Expertise Task Force

The Volunteer Maine Climate Corps Task Force is responsible for guiding the launch of the Maine Climate Corps. Meetings are open to the public. Use the link below to access meeting minutes.

Report to the 130th Maine State Legislature

Use the link below to view an interactive flipbook.

Use the link below to view and download a PDF copy of the report.

Legislation

Use the link below to access information around LD 722: Resolve, To Study the Establishment of the Maine Climate Corps.

Use the link below to access information around LD 1974: An Act To Establish and Fund the Maine Climate Corps Program Pursuant to Recommendations in the Report Required by Resolve 2021, Chapter 25.

'Maine Won't Wait'

Use the link below to access "Maine Won't Wait: A Four Year Plan for Climate Action" on the Maine Climate Council website.

Media coverage

Maine Climate Corps Feature by "Energy News Network" -- use the link below to access the story.
How to stay in touch
Contact the Maine Climate Corps Coordinator
Kirsten Brewer
Phone: (207) 624-7792
Email: Kirsten.Brewer@maine.gov
Email list
Delivered quarterly, "Maine Climate Corps E-news" includes updates, info and resources for those who want to be in-the-know about the development of the Maine Climate Corps. To subscribe, just click the link below to access our signup form. Please fill out the form, then be sure to choose "Climate Corps e-news and info" from the list.