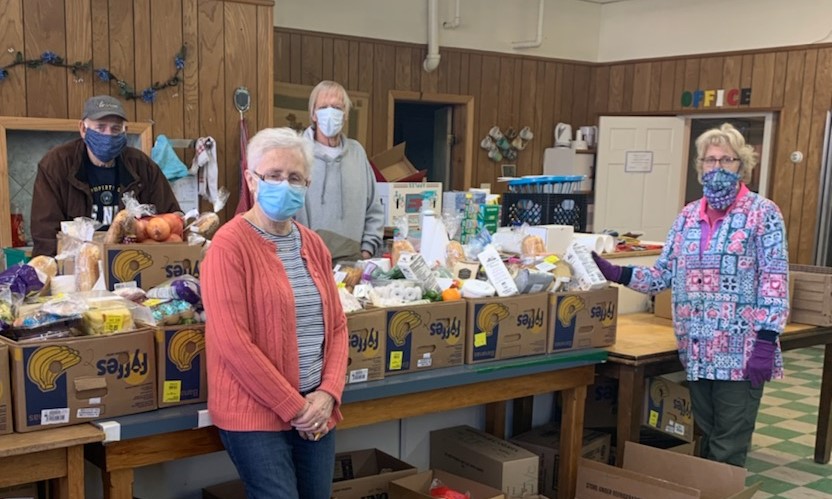 As of March 31, 2020, Aroostook RSVP AmeriCorps Seniors Volunteers distributed more than 68,000 lbs. of food to Aroostook County residents. Photo/info credit: Aroostook RSVP
Volunteers serving with AmeriCorps Seniors, formerly known as Senior Corps, make a difference in their communities. For decades, volunteers age 55+ have been serving with the Foster Grandparent, Senior Companion, and RSVP programs. Each year, these AmeriCorps Seniors programs engage more than 200,000 older adults in volunteer service, enriching the lives of the volunteers and benefiting their communities.
AmeriCorps, the federal agency that sponsors service, volunteering, and civic engagement provides funding and support for the 8 Maine AmeriCorps Seniors programs.
Access information below on the different branches of Maine AmeriCorps Seniors programs below.