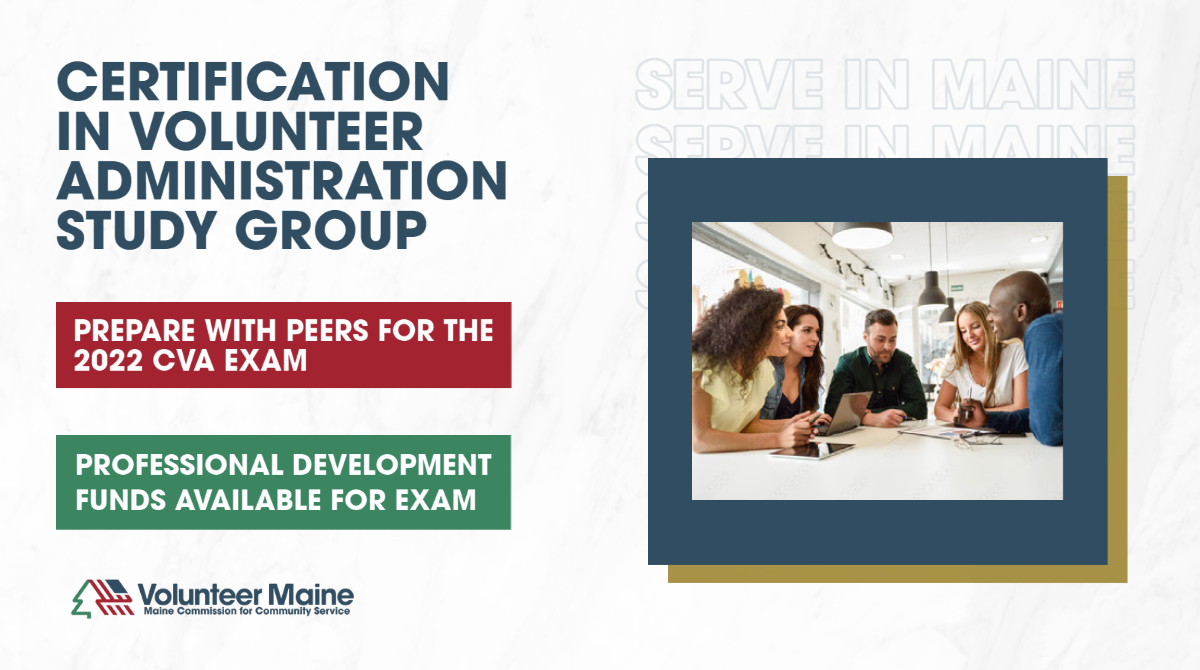 Volunteer Maine will be hosting a study group for those interested in receiving a Certification in Volunteer Administration (CVA). A CVA signals a commitment to excellence and demonstrate the knowledge needed to competently attract, onboard, and support dedicated volunteers and community members.
The certification cost is $350, however, if this is not a cost that your organization can accrue, please consider applying for our Professional Development Fund. Use the link below to access more info.
Dates to know:
November 8, 2021: Informational webinar hosted by the Council for Certification in Volunteer Administration -- access more info here.
March 1, 2022: – Application and payment due
April 1 – 14, 2022: Exam window open
The study group will begin in February, schedule to be released shortly. We suggest you take a minute to look at the check list and review what is needed for the application. Use the link below to access the check list.
If you have any questions, please contact Kelsey Preecs via email at kelsey.preecs@maine.gov.
If you'd like to be added to the mailing list, please fill out the form below. (check back shortly for form!)