Browse the lineup of sessions that will be offered during the 2022 Maine Volunteer Leadership Conference. Attendees may choose to view one presentation per session. The Keynote will be held as its own session so all joining the conference can attend.
Agenda
8:00 am – 9:00 am: Registration Opens
9:00 am – 9:45 am : Welcome and Keynote: Diane Lebson
10:00 am – 11: 15 am :  Session 1
11:15 am – 12:00 pm: Networking
12:00 pm – 1:00 pm: Lunch
1:00 pm – 2:15 pm : Session 2
2:30 pm – 3:45 pm : Session 3
4:00 pm – 4:45 pm : Expert Panel
4:45 pm – 5:00 pm : Closeout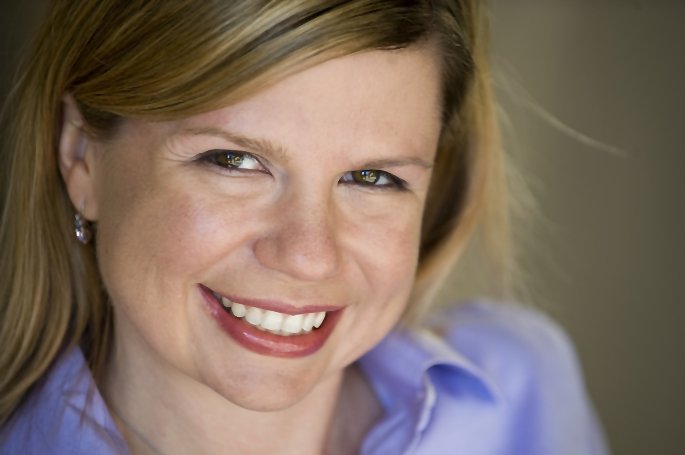 Keynote: "The (Financial) Value of Volunteers" by Diane Lebson
Volunteers are critical to nonprofits as they achieving their missions. Without volunteers, many organizations would not be able to do their work.
Beyond their in-kind donations of time and talent, volunteers are amongst the most generous donors to charitable causes. Yet many nonprofits are cautious about engaging volunteers as donors. Learn about the impact that volunteers have on bottom lines and how you can cultivate volunteers in a meaningful and inspiring way.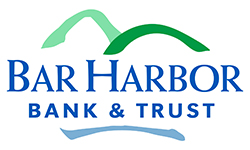 We appreciate our sponsor!
This conference is made possible by the generous support of Bar Harbor Bank and Trust.
Personal Banking. Business Banking. Wealth Management.
Over 50 locations in Maine, New Hampshire, and Vermont.
Session A

Being Present in Many Places

Presenter: Cindy Whitney, CVA

Does your program cover a large geographic area? Are you managing volunteers who live and serve many miles from your office? Join us as we learn ways to keep your local connections strong no matter where your office is! Learn ways to "be local" even if you can only be face-to-face sporadically. It's more about actions and attitude than mileage and zoom meetings! Join us for an interactive session and leave with proven actions and new connections.

Volunteer Management 101

Presenter: Bethany Tatro, CVA

If you are new to volunteer management or have suddenly found yourself in charge of a group of volunteers in your organization, this session will help you get the cornerstones to managing volunteers and the start of creating a great volunteer program.

Creating, Training, and Managing Volunteer Support Teams for New Mainers

Presenter: Pamela Proulx-Curry, Maine MultiCultural Center

The Maine MultiCultural Center's WIN Program (Welcoming Immigrant Neighbors) uses an accompaniment model in its volunteer support for New Mainers.  This session will discuss the  how the teams are formed, trained, and managed as well as the work they do in support of their New American neighbors.
 

Session B

Leading the Future!

Presenter: Deidrah Stanchfield, Maine Conservation Corps

Are you passionate about solving social problems and want to inspire young people to do the same? This is the workshop for you! Managing volunteers can be difficult, especially when the goals are lofty and the participants are hard to wrangle. The presenters for this workshop have real-life experience with this task and are eager to share some lived experiences while also helping you learn more about yourself. By creating a personal mission participants will drill down into their role and then work outward, developing strategies to keep youth interested and engaged in volunteer opportunities.

Building and Sustaining a Reliable Volunteer Group

Presenter: Cindy Whitney, CVA

This session will delve into proven methods for managing volunteers from recruitment, through onboarding and training, while building relationships that support sustained volunteer commitment.  Through interactive discussions, attendees will discover effective methods of moving from the initial interest of new volunteers to building relationships that keep volunteers engaged and growing in their service and connection to the mission.

Avoiding Burnout

Presenter: Kristel Thyrring, LWS - NAMI Maine

(Description coming soon!)
 

Session C

Data Delirium 

Presenter: Judy Dudley, PhD

If you work with volunteers then you need their data if you want your project to be a success. But you aren't going to get good data if you forget the basics: SPAM, KISS, STAN and WOW! Check your math anxiety at the door and open yourself to finding joy in data collection.

Re-Thinking the Pitch

Presenter: Bryan Roche, Communications Officer, Volunteer Maine

Bryan will discuss the changing media landscape and how to navigate new medias that seem to pop up every day. This session is designed for anyone who is responsible for bringing attention and awareness to an organization's efforts.

Time AND Money, How and Why Volunteers Donate

Presenter: Michael Ashmore, Program Development and Training Officer, Volunteer Maine

Did you know that 87% of Volunteers say there is an overlap between their volunteer efforts and how they give financially? Are you considering the opportunity that volunteers represent to your fundraising efforts both directly and indirectly? This session will help you learn more about this important relationship and how to use this knowledge to build your volunteer satisfaction and improve your bottom line.