Get to know the presenters of the 2022 Maine Volunteer Leadership Conference!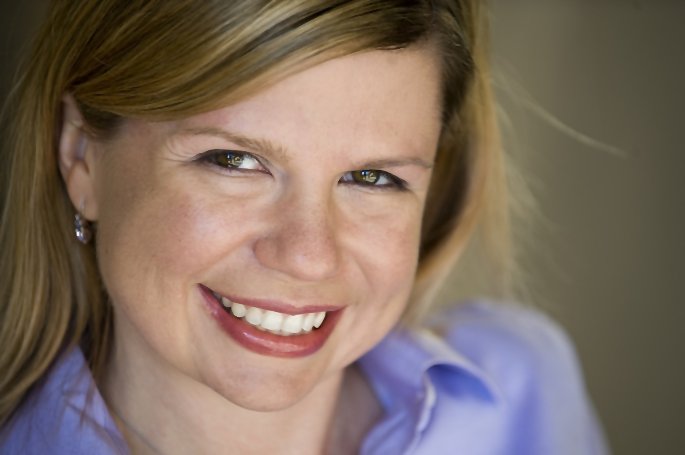 Keynote speaker: Diane Lebson
CEO of Evergreen Philanthropy
Volunteer Maine Commissioner
Diane is a first-generation American, the daughter of working-class, Polish immigrants who instilled in her a strong work ethic and desire to "do good." After studying international relations in college, Diane stayed in Washington and began her nonprofit career on the national staff of United Way, the largest charity in the United States.
Over the course of seventeen years, she managed United Way's national literacy program, managed the national board of trustees, and built a women's giving program that has to date raised over $2 billion and mobilized over 70,000 philanthropists.
After leaving United Way, she went on to lead US fundraising operations for an international nongovernmental organization that served orphans and abandoned children, oversaw a leadership turnover at a large public library foundation, served as the Chief of Protocol at the US Embassy in Australia, and led the women's giving program for the American Red Cross.
In 2018, she and her husband cofounded Evergreen Philanthropic Solutions, a national consultancy that helps nonprofit organizations, individuals, corporations, and foundations achieve their philanthropic goals. Diane is a published author of For a Good Cause: A Practical Guide to Giving Joyfully and a frequent speaker at conferences.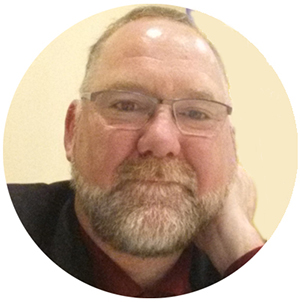 Michael Ashmore
Training and Program Development Officer, Volunteer Maine
Michael joined the Volunteer Maine staff in April of 2010.  As Program Development & Training Officer he is responsible for outreach and pre-application training for organizations interested in using National Service as a solution. He also trains AmeriCorps grantees on best practices and leads Service Enterprise training. In addition, he co-chairs the State Emergency Donations Coordination Team where Volunteer Maine has responsibility for managing volunteers during statewide disasters.
Prior to joining Volunteer Maine, Michael was Director of the Maine Transition Network, a nonprofit providing training to schools and agencies helping youth with disabilities transition from school to adult life.  He was also a teacher and school district administrator for almost two decades and brings experience guiding volunteers as the onetime director and coordinator of volunteers for the NAMES Project-Maine; AIDS Memorial Quilt.
Pamela Proulx-Curry
Educator - Advising/Credentialing, United Technologies Center
Volunteer Maine Commissioner
Pamela Proulx-Curry has worked as an educator since 1995, incorporating issues of social justice into her teaching through community based research and learning projects.  She has served on both University of Maine System as well as campus based diversity committees helping to develop and implement diversity plans at both levels.  Most recently, as a founding member of the Maine MultiCultural Center, she has been involved in MMCC efforts to help make the greater Bangor area a welcoming and supporting community for New Mainers.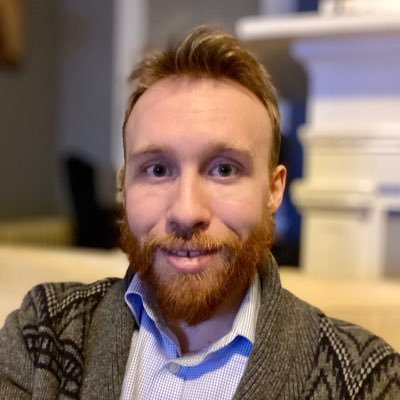 Bryan Roche
Communications Officer, Volunteer Maine
Bryan joined the Volunteer Maine staff in July 2019. As Communications Officer, Bryan supports Volunteer Maine staff and Commissioners along with the Maine Volunteer Foundation by developing strategic communications plans, and managing the implementation of those plans with the goal of informing, educating, and disseminating information regarding available resources, programs, policies and events. 
Before joining the staff team, Bryan spent two years with a growing advertising agency based in Westbrook, Maine. Roche began as the agency's Production and Social Media Lead and then moved into the role of Digital Marketing Manager. Prior to that, Bryan held digital communication and storytelling roles with the University of Southern Maine's Office of Public Affairs. Bryan also developed, produced and directed "The USM Update," a monthly public affairs television program that highlights academic achievement and innovation at the university. 
Bryan has been recognized for his work by earning a Silver Arrow Award in 2018 for Innovative Use of Social Media from the Maine Public Relations Council and was the 2017 runner up for the University of Southern Maine's Classified Staff Employee of the Year award.
Deidrah Stanchfield
Environmental Steward Program Manager, Maine Conservation Corps AmeriCorps Program
Deidrah Stanchfield is the chainsaw wielding mom of 3 young children. Coming from an 8-year career in healthcare, she found a different way to help people through AmeriCorps. From growing the volunteer program at the Augusta Community Warming Center over 4 seasons to currently leading the ME-RAP Youth, combined with AmeriCorps program management experience, she's seen the impact volunteerism and service can have on communities and individuals. Deidrah is a person in long term recovery, who earned a Bachelor's of Social Science with a concentration in Administrative and Organizational Behavior while working full time and also having her third child born during a pandemic. Tenacity and grit are her adjectives, and empowering others to lead is her passion. Deidrah started as an AmeriCorps member, completed 2 terms with Maine Conservation Corps and one with Recovery Corps. She moved quickly into a Program Manager position with MCC. From the trails, structures and tools to the people themselves, equity and inclusion and relationships, MCC connects her passions. Helping and empowering people has been a keystone in Deidrah's life. Hard physical labor, the Maine wilderness and great co-workers added a synergy that keeps her excited to go to work every day.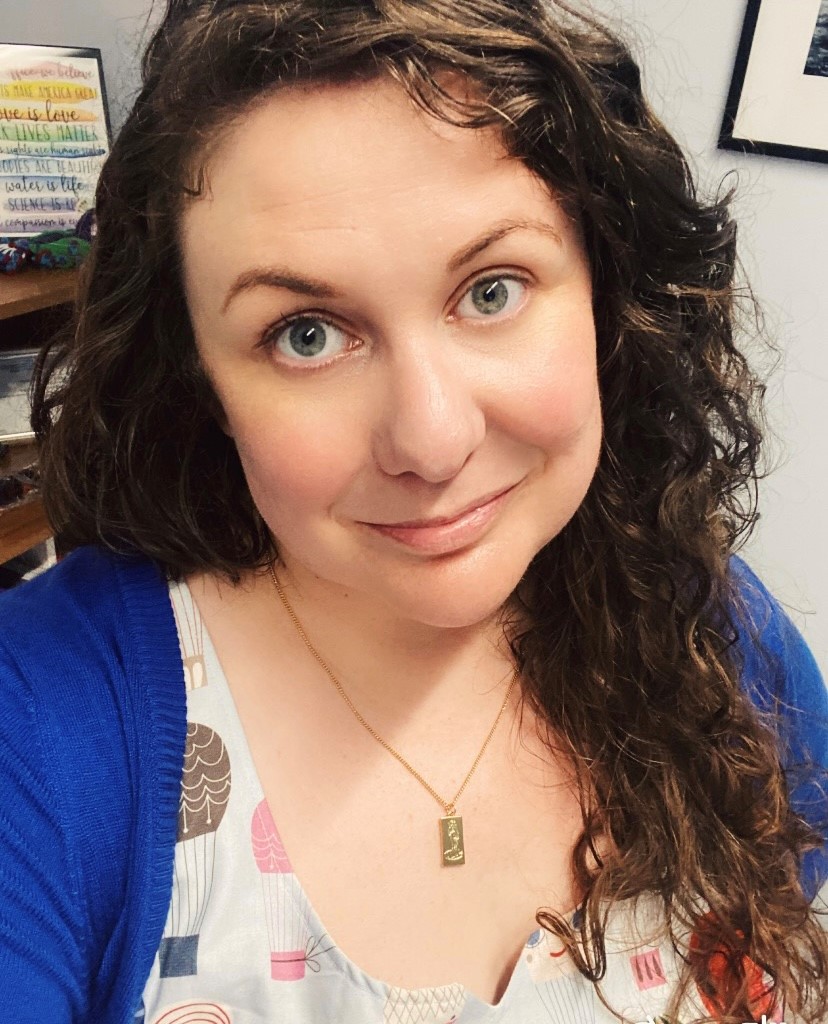 Kristel Thyrring, LSW
Youth Programs Director, NAMI Maine
Kristel Thyrring, LSW (she/her) is NAMI Maine's Youth Programs Director.  With a degree in Social Science, maintaining a license in social work, and a professional history in child welfare, Kristel is ready to discuss mental wellness, resources, and why we need to know and do more.  Kristel has a passion for bettering the lives of Maine's young people and helping them successfully transition to adulthood.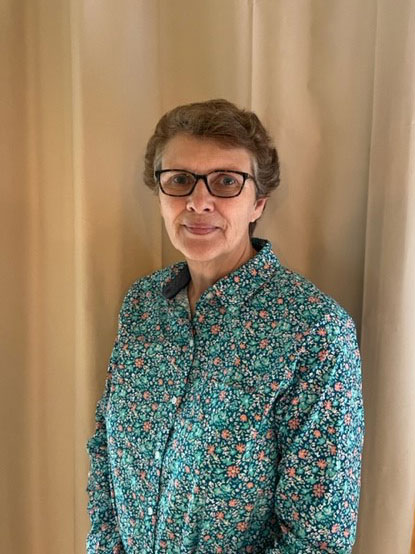 Cindy Whitney, CVA
Cindy is a CVA with over 30 years of volunteer management/program leadership experience. Over 20 years of her experience have been with National Service in AmeriCorps Seniors Programs. She has presented many workshops on a wide array of topics to very diverse audiences and has presented in national, regional, state and local conferences. Cindy lives in Kenduskeag, Maine with her husband and their dog.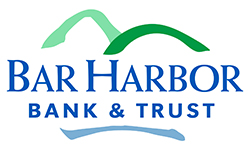 We appreciate our sponsor!
This conference is made possible by the generous support of Bar Harbor Bank and Trust.
Personal Banking. Business Banking. Wealth Management.
Over 50 locations in Maine, New Hampshire, and Vermont.