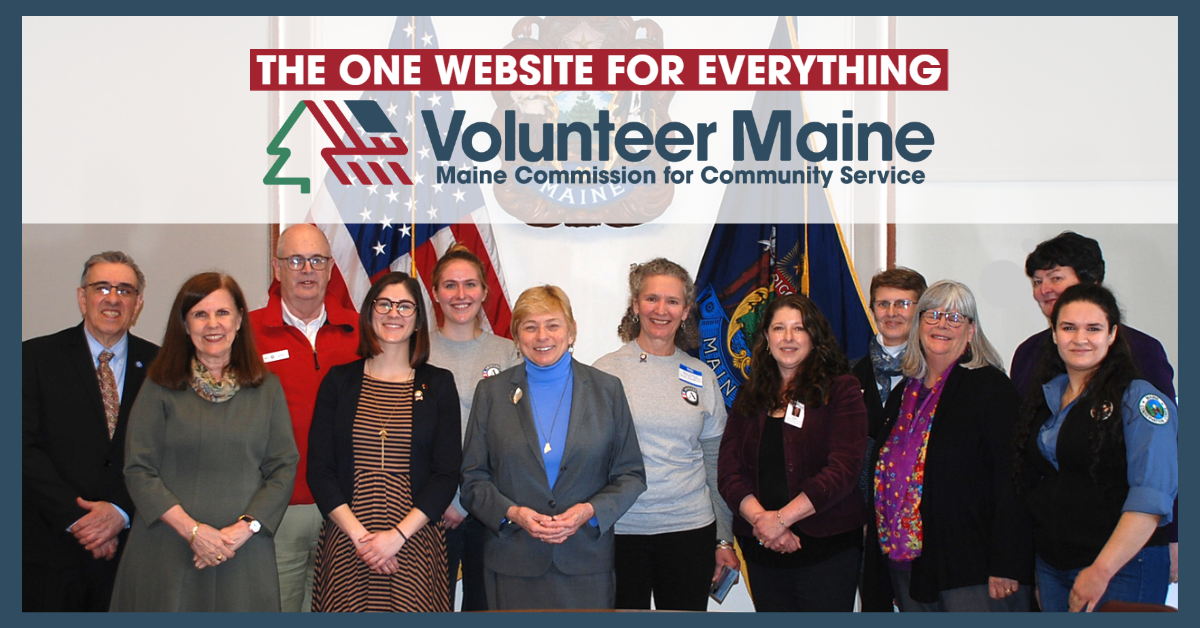 Your new online home for Volunteer Maine!
Hello! If you are trying to access MaineServiceCommission.Gov or VolunteerMaine.Org, or are looking for information previously published on either site, you are in the right place!
VolunteerMaine.Gov is now home to all information previously found on our old websites.
Where this is a brand new website, please don't be surprised if things may seem off at first -- this is a big change! Please see the information below for new links to our most frequently visited pages.
Content Previously on MaineServiceCommission.Gov

Content Previously on VolunteerMaine.Org
Thank you for your patience as we move through this merger process!